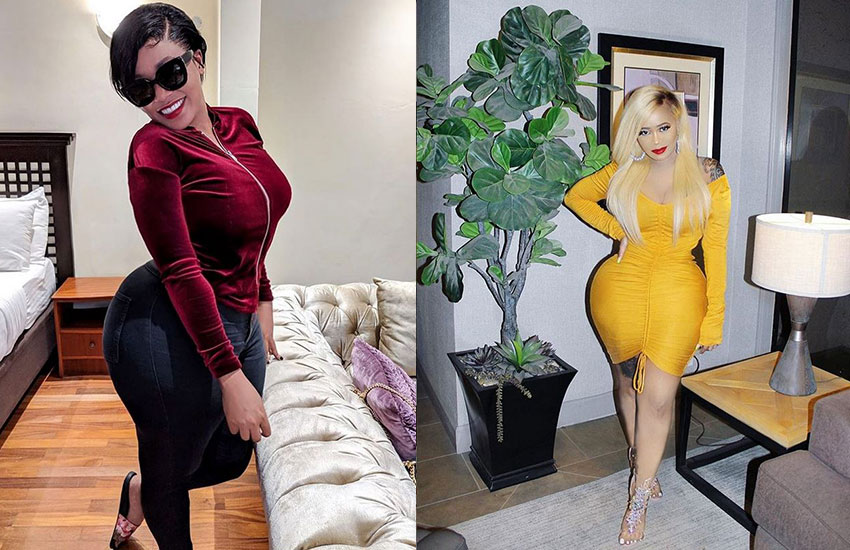 A man will only change if he is with a woman he wants, this is according to popular socialite cum entrepreneur Vera Sidika.
Sharing tips on why women must stop hammering their desired attributes on men they are with, Vera opined that men change for who they want.
Vera highlighted to women that the men they are trying to mould will never change because to them, they are not the lovers they desire.
"I've seen men leave 5-10 years relationships, turn around and get married to a woman he's known for 6 months.
"And does all the things his ex always begged him to do. Word of advice. Stop preaching to these men, they hear you.
"He's not going to ever be the man you want him to be because you're not the woman he wants to be with, people change for who they want, period," she wrote on her InstaStory.  
Does size matter?
Four months ago, the entrepreneur who has never been one to shy off from expressing herself on matters intimacy, was talk on social media after she announced that size does not matter.
According to Vera, size is relative but reiterated in her message that it is the skill to which men who wield small members employ that matters.
"Does size matter in bed?" Asked the fan.
"Not really but what you do with the little you have, oops. But if you don't know how to use it at least have a good size so the chic can use it on herself well well when you slacking. Small size and no skill is a nightmare," she responded.
The vixen turned singer is currently dating a Tanzanian doctor, Jimmy Chansa. On his birthday, Vera declared that Chansa was the most handsome man in the world.
"Happy birthday my King, My Dr Bae. On your special day, I pray that the ground you walk upon will forever bring you blessing. The sky above will forever release favour on you. The breeze around you will forever blow peace. Happy birthday my love @iamjimmychansa I love you," she wrote.
Otile brown
In her infamous split with singer Otile Brown, the Veetox CEO claimed that financial dependency turned her off.
"As much as we love so deep. Women do find it a turn off when a man keeps asking for money. Regularly. From week two of dating, claiming he will refund & he never did. I have never even once in my life asked him for any money.
This time it happened 2 days after reconciliation and it ended up looking like the only reason he came back was for the money. Because when I said I didn't have 500k he went mute for 1 week and the next time I saw him he was claiming that relationship ain't working.
"I refuse to be used financially or for fame. If such a person walks away coz u didn't give them money, it's more like good riddance," she wrote.
However, in his defence, Otile dismissed the claims and countered by saying he helped her pay her salon rent when she was broke.
In his apology months later, the singer highlighted that he was real to her from the word go.
"You have hurt me so bad. I didn't do anything to you and deep down you know it, I've been nothing but real to you ever since day one. I was once your best friend, we shared secrets. We were so in love, I would hold you in my arms through the night in bed.
"I made you smile and giggle like a baby. Damn. Unless it meant nothing to you but still you know am a good person and I don't deserve this just because the relationship wasn't working for me. Hope you are happier now, may peace be upon you and may you find a better partner in your life," wrote Otile.