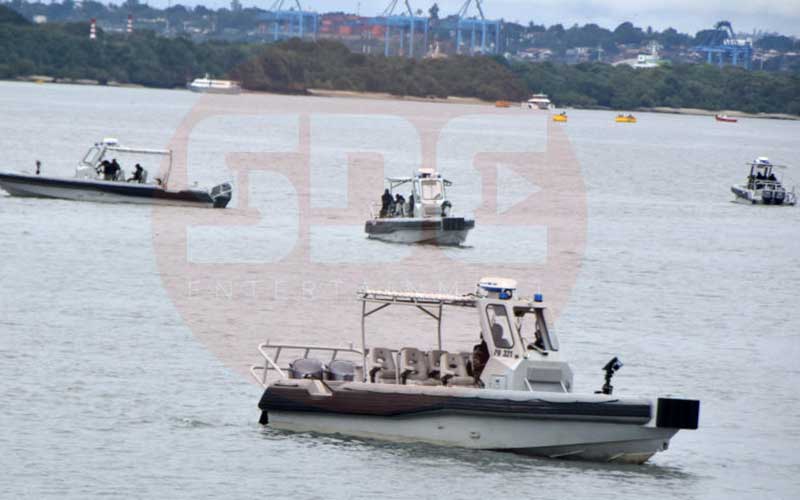 Divers from South Africa arrived at the Likoni ferry crossing yesterday to join recovery efforts for the bodies of a woman and her daughter who drowned last week.
The divers have been hired by the family of Mariam Kighenda and Amanda Mutheu who died when their car slipped off the MV Harambee ferry and plunged into the ocean.
At the same time, Kenya Ferry Services (KFS) Chairman Dan Mwazo said a visiting Indian naval fleet of four ships would join the Kenyan multi-agency team involved in the recovery effort.
The Standard yesterday witnessed the divers from South Africa assessing the Likoni shores.
Mr Mwazo added that the ferry crossing area where the accident occurred is now considered a military zone.
The Kenyan multi-agency team comprises experts from the Kenya Ports Authority, Kenya Marine and Fisheries Research Institute, Kenya Police, State Department of Transport and KFS.
Colonel Lawrence Gituma of the Kenya Navy is leading the team's operations from Mtongwe naval barracks.
In an earlier interview, Mr Gituma said the new equipment procured by the Government, which includes advanced remote-operated cameras, will be used to aid in undersea visibility.
According to Gituma, poor visibility has been caused by dredging in the ocean, but even as the navy officer spoke, the dredger roared on, emitting debris.
The Government has also been faulted for not equipping Kenyan divers with equipment, such as adequate gas and shark shields that would protect them from shark attacks.