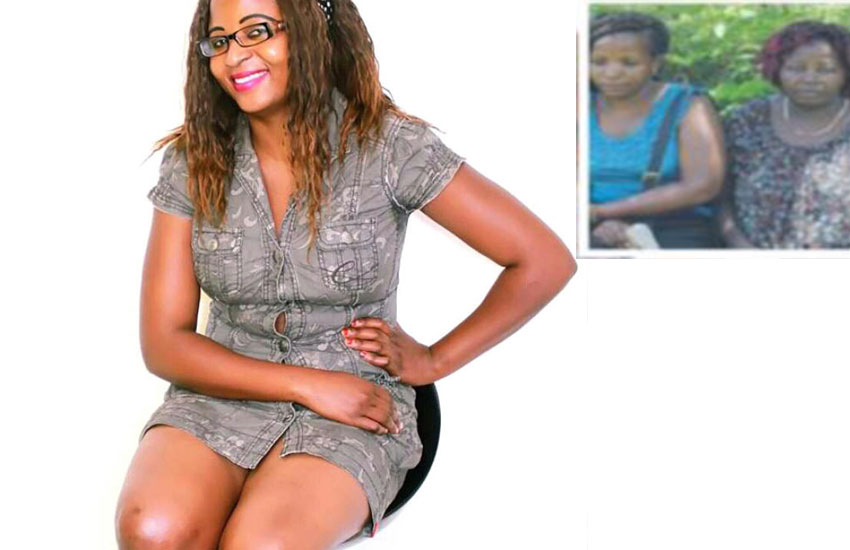 The family of the 22-year-old woman seen in a video that has gone viral online, pleading for help after she was involved in an accident in Vihiga County, now blames doctors at the County Referral Hospital for her death.
Robai Adisa, the mother of Annette Kabarika, says she spent 30 hours at the referral facility before her daughter painfully died while pleading for doctors to help her.
Mrs Adisa says she was asked to pay Sh4,500 so that her daughter could be helped, and even when she raised half of the money, the doctors refused until she could raise the whole amount.
Sad news
"She cried so bitterly until her last moments for the doctors to help her, but no one came to her aid. My daughter died because I did not have money. If I had some money, at that time, I would have saved my daughter," Ms Adisa said. 
Their account has however been disputed by Vihiga County Director of Communication Victor Wetende who maintains that she was brought in too late.
Annette, popularly known as Joy by her fellow AFC Leopards fans, was coming from her aunt's home in Chavakali when the motorbike she was riding on was hit from behind, throwing her into a nearby ditch at Lunyerere bridge on the Kisumu-Kakamega road. She had left Nairobi the previous day.
"I called her and asked her if she was sleeping at her aunt's or if I should keep some supper for her and she told me she was coming back home. At 9pm, I was called by a strange number, and I didn't want to pick the call but one of my sons told me to answer it. I picked it, and it was the sad news that my daughter had been in an accident," Adisa told Sunday Standard at her at home in Gimarakwa yesterday.
She immediately looked for a motorbike and rushed to the hospital, some 20 kilometres away. When Annette saw her, she asked her if she would get well, and she assured her that she would as doctors would take care of her.  
At about 12am on Sunday, a scan was done on her lower body. At that time, she was still crying painfully and asking doctors to help her, but they told her without money, she would not be helped.
"They wanted Sh4,500 before she could be helped. I told them I did not have the money but my children would send it in the morning," she said.
Those who administered first aid to the girl also wanted Sh2,000 in cash, which she didn't have.
On Sunday morning, one of her children sent her Sh2,000, and when she approached the staff at the referral hospital, she was told to top up the amount to Sh4,500 for them to help Annette.
"On the same day at night, she was taking a lot of water. I had bought her some chips, but she only ate two pieces with a glass of milk. She was still bleeding and being told to lie facing up," she said.
On Sunday night, Adisa said Annette was crying painfully and still pleading with doctors to help her, but when the night duty nurses came, they only gave her a drip on which she had been all along.
Vital services
At 3am on Monday morning, while still in the ward, and she was at her bedside, Annette asked her mother to move closer to her.
"She told me doctors had neglected her and she had been pained for so long, and turned away from me, facing the wall. At 3:40am, she breathed her last. I was so infuriated, and wanted to carry her lifeless body home that very moment, but I could not," Adisa said.
Vihiga Health Chief Officer Arnold Mamadi however denied that Kabarika was denied vital services at the referral hospital, leading to her demise.
"If our healthcare workers are found culpable over this matter, disciplinary action will be taken against them," Dr Mamadi said.