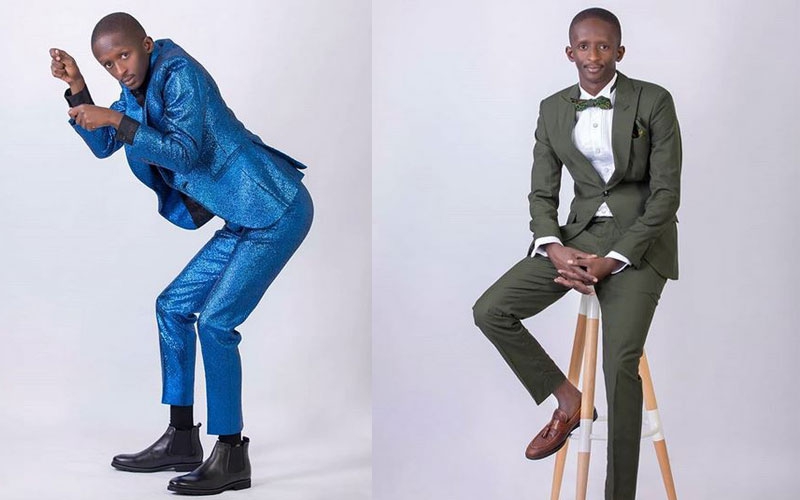 Timothy Kimani AKA Njugush is known for comedy.
But over a meal, we got to see the reflective side of the man.
"Depression stinks and many do not understand it," he says in a low. "And the sad thing is that many don't understand it. People see you turn to alcohol and think that alcohol is what caused the depression, yet the reverse is true."
Any expectations of being tickled blue by the comedian's antics dissipate as I watch him struggle with his emotions. About two months ago, Timothy Kimani who is popularly known as Njugush lost a cousin to depression. And this, he says, has been the worst moment of his life.
"We waste so much time partying with people who would not care if anything happened to you and neglect the people who would be there for you in any circumstances."
This is a lesson the 28-year-old is learning to embrace. And with the help of people around him, he is morphing into the kind of a man he always wanted to be.
"If I could give advice to my younger self, I would say to love myself more. Not doing so is my biggest regret. I wish I had loved myself more. I always cared about other people more than me. You waste so much time, money and emotions on people who do not even care about you. I always wonder what I could have achieved if I had loved myself more back then," he says.
He is also learning to say NO. With the help of his manager, he is quick to add. 
"I used to find it difficult to say NO, so I would end up getting overwhelmed."
And in a moment of realisation, I finally understood why it had taken us months to secure an interview, and as though understanding that, he smiles.
 Sunshine in the rain
Njugush is in a contemplative mood, a far cry from his usual naughty, up-for-laughs persona his fans meet every day. Together with his wife Wakavinye, they perform skits which they post online. This is what has earned them a loyal following. An idea birthed by desperation, too much time and video-enabled phones.
"I had just left the Real Househelps of Kawangware show. I had no idea what to do. We got broke. We had been given a fridge during our wedding and we were using as a cupboard because we had no food to put in it.
"We were jobless, and we came up with this idea to record some funny videos and post them on our social media platforms."
The idea was a hit. And before they could actually see any financial gain, they suffered losses.  
"Someone offered to pay us for a series of videos. I could not believe that I could actually get paid to do that. So I sold my 32-inch TV for sh15,000, hired a camera, borrowed a laptop, learned to edit online and shot the videos, only for the person to say that the client was no longer interested. I was crushed."
Bent on not focusing on their plight, the couple learned from the experience and tried again. 
"We realised that if one person was willing to pay, even if the money was not paid, we could make some money out of it from other people."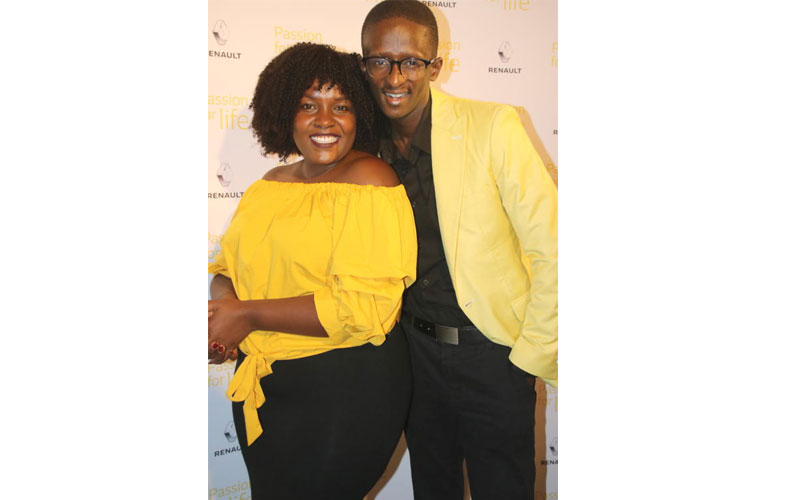 So they kept at it, and their first big client eventually came along. It was not long before the one client turned into two, and now, let's just say, they aren't using their fridge as a cupboard. 
"While our days of struggling are a distant memory, I have this niggling fear of failure. That is what drives me. The thought of someone in future coming and asking, 'what happened? You used to be so successful!'
Grabbing opportunities leads to hits and misses too
His manager Judy is typing away on a laptop nearby. He takes his career seriously, and even as we are doing the interview, work is still going on. It is this tenacity and having a knack for grabbing opportunities, that will not let him get caught flatfooted when there is a chance to be taken.
"When I was in first year of college (Kenya Institute of Mass Communication) a group of former students came for a competition and among them were TV personalities. I was so amazed! They asked who could perform before the judges finished deliberating and no one stood up. I had not prepared anything but I stood up. I do not even remember what I did, but it impressed them. My aim was to be noticed."
And noticed he was. Abel Mutua, an actor who is one of his closest friends, was among the guests and a year later he contacted Njugush about joining a new show called 'Hapa Kule News.' The show had a segment called 'Real Househelps of Kawangware' which became so popular that it birthed a whole new show. Njugush was the star.
In another life though, he would probably be a pilot.
"I wrote to Titus Naikuni who was the CEO of Kenya Airways when I was in high school as they had announced scholarships for needy bright students to study aviation. The thing is, I'm not sure if the letter ever got to him but clearly, it seems it did not, otherwise I would not be here. I gave it to a Kenya Airways driver who was picking up cabin crew from the neighbourhood."
When no call or email from Titus Naikuni came, he decided to try his hand at theatre, something he had always been interested in. His first gig paid him 500 shillings.
"I had incurred Sh7000 in debts in two months of going for rehearsals, and then we got that. It was so disappointing! Then that night we got back to Nairobi at 1am and there were no matatus to my place and cab fare was Sh3000. I spent the night with a watchman," he says and laughs wryly.
Love and life
Njugush lays his hand on the table and his wedding band glints in the sunlight. He unconsciously twists it and looks up with a smile.
"Besides leaving college with journalism qualifications, I also met the love of my life," he says of his wife Celestine Ndinda, popularly known as Wakavinye.
They got married in December 2016. And so far, marriage had taught him a few things.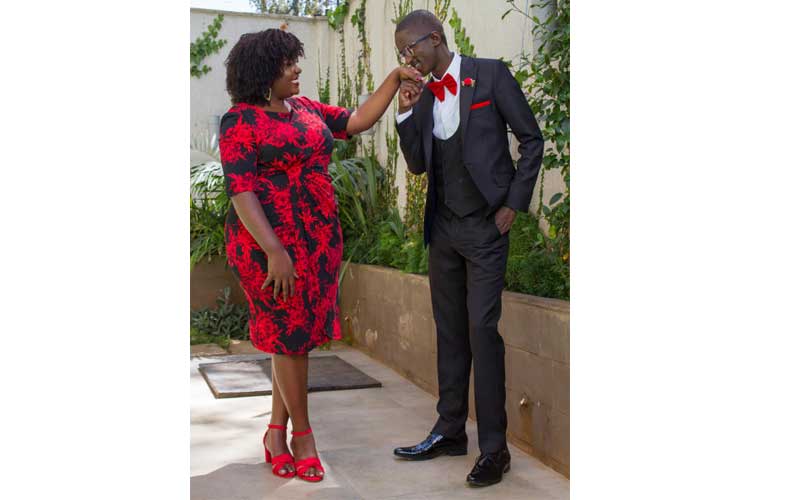 "In marriage, you just have to swallow your pride, even if sometimes it gets stuck in your throat. Because despite what happens, you two are stuck together, so you have better be humble and solve issues when they come up," he says.
They have a son, Tugi, who is 18 months.
"I remember the day Tugi was born like it was yesterday. That was the happiest moment of my life. Nothing so far can top that. And when I look at that mini-me, I get motivated to work even harder."
His father, he says, has been his greatest influence.
He always did whatever it took to ensure the family stayed afloat. "I do not know if I will ever be half the man he is," he says.
The influence of his mum, whom he describes as a 'mama wa kanisa' is evident, as he cites his Christian faith a lot as we speak.
I ask him what he thinks he will be doing in 10 years' time.
"If you had asked me five years ago where I would be today, I would not have told you. What I do is just make sure I grab opportunities as they come. I do not dwell on problems, because they have no roots. They are not permanent. I do not whine, I do something about it."
But does he have any fears about his future? I prod.
"My greatest fear is dying without leaving my family a means of support when I am gone because I know not so many people would be willing to take care of them."
It is time for Njugush to get back to work. And as I walk away, I realise that I have a new understanding and appreciation for the man.