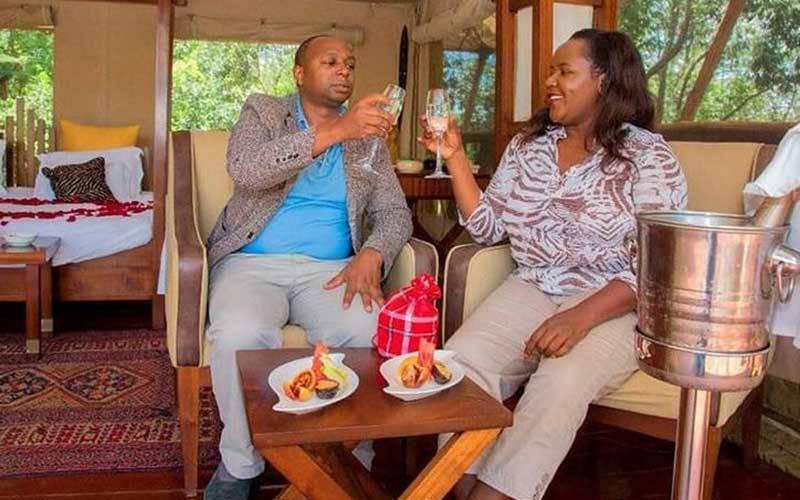 Bonfire Adventures co-founder Sarah Kabu has sparked debate online following her advice to young couples seeking to raise funds for their wedding.
Responding to billionaire businessman Manu Chandaria wedding his wife at the Attorney General's office at a measly Sh3,900 fee, Sarah urged young couples not to shy away from asking for wedding contributions.
She argued that even Jesus contributed to a wedding by turning water into wine.
Sarah further stated that weddings are meant to be merry making events where attendees are meant to have a taste of one's wealth.
However, some netizens had opposing views on the matter:
Sunshinebalogun Let everyone do what is best for them. I admire this couple. They have spent decades together, why spend millions on a formality? Where I come from, if you dare ask for contributions for your wedding, you may end up not marrying, as people believe you have to be financially ready before you take that step.
w.a.m.z.y Sarah please let people be, be! To each their own. Stop giving wrong advice. Big weddings are good if you can afford, small weddings are good, no weddings are good. To each their own.
Gkkiarie Vows are the actual wedding. Everything else is just a party - feeding 100s of strangers and people who don't care about you.
kerubo_makambi Kila mtu apambane na hali yake, kwanza wale wa kuweka watu kwa committee za harusi na kuwekewa targets without consent.
karimi.betty I totally disagree with you. Marriage is not about show off but about a covenant between two people
deejaynutzkenya @sarahkabu nafanya wedding soon Si hiyo mchango ikam basi .