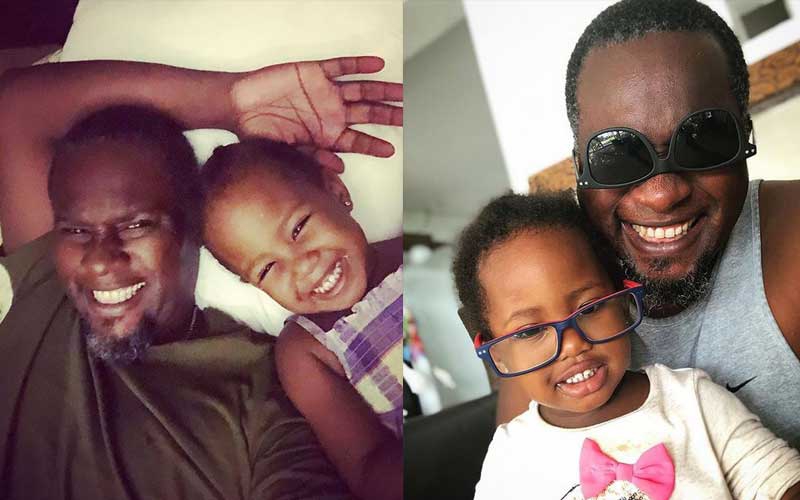 Celebrated Kenyan producer Tedd Josiah has penned a heartfelt letter to his daughter on her birthday.
Tedd, who has been raising the two-year-old by his own following the demise of his wife took the opportunity to thank those who have offered support.
"A special thank you to all the lovely uncles, aunties, cousins sisters brothers and friends who wished our little cub birthday wishes on her 2nd birthday.
"People take social media for fun and games, but we've developed a very strong prayer and support system here that we thank God for cause without the prayers and real people coming out to support us as Jokajok and our daily struggles and triumphs I don't know where we'd be.
"Thank you for this and please do keep the little angel in your prayers," he wrote on Monday.
Power of a smile
The producer also offered advice to parents facing different challenges, urging them to avoid rubbing it off on their children.
READ ALSO: Why I won't marry soon- Widowed music producer Tedd Josiah
"Any parent will tell u their joy is seeing their children smile and laugh. But do you know your mood affects their mood?
"From before her mom died, Her Royal Highness knew that when u wake up u smile cause we always smile at her.
"For any parent struggling with loss, a job, a bad relationship please don't let it rub off on your babies face or mood," he wrote.
Tedd's wife Regina Katar died after a short illness in October 2017 just three months after their daughter was born.
Ever since, the dotting father has taken the role of raising their daughter with gusto. Asked if he plans on remarrying, Tedd said "only God knows the future and the plans He has for me. Would I like to see someone? At this point, my heart has too many mixed emotions."