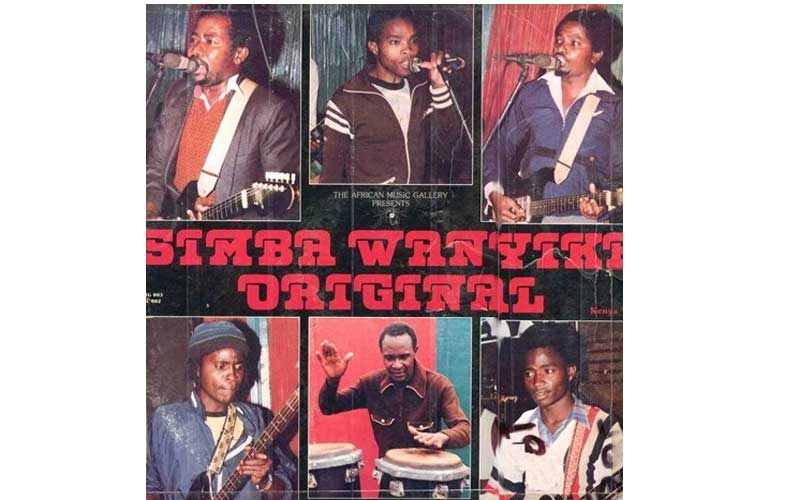 After the death of George Peter Kinyonga on December 25, 1992 and that of his brother Wilson Peter Kinyonga three years later on August 1995, many revelers thought it was the end of an era for the Original Orchestra Simba Wanyika.
The Kinyonga brothers born in Tanga, Tanzania, moved to Kenya in 1972 as members of Arusha Jazz Band. This was after an earlier stint with Jamhuri Jazz Band of Kombo Mkwana and Kenyan Ally Magombeni that led them to form Arusha Jazz Band.
Jamhuri Jazz Band was based in Tanga in the late 1960s. The group's main competitor was Atomic Jazz Band that featured John Kijiko and Mbaraka Mwinshehe Mwaruka. Jamhuri Jazz band was famed for songs like Shingo la Upanga, Simba Mwituni, Wasiwasi Ondoa and Shangazi Naombai Taiiti.
The brothers then left Jamhuri Jazz Band for Arusha Jazz that later renamed to Simba Wanyika. This band performed at famous Nairobi night spots like Garden Square and recorded various albums before shifting to Mombasa due to tough economic conditions.
Famous Simba Wanyika songs
The band is remembered for songs like: Halleluhya, Shilingi Yauwa Tena Mauwa, Barua Ya Mapenzi and Sina Makosa (I've done nothing wrong), now a worldwide hit that has been covered by many top musicians including the Vits Band.
"Their (Simba Wanyika) music is greatly loved by a cross section of fans in East and Central Africa and has a soft spot for the Kiswahili loving East Africans," says Thomas Mokaya, the Executive Director of Vits Jazz Band.
Vits Jazz Band based in Nakuru, has formed the core of its business by mostly doing public performances of Simba Wanyika songs and other Swahili original songs from East Africa.
Mokaya says Simba Wanyika's music is full of teachings of day to day life experiences.
Wilson, the elder Kinyonga brother, was more versatile in compositions and playing the guitar while George, was better in melody, vocals and arrangements.
Wilson and George were the band leaders of the Original Orchestra Simba Wanyika band. Without a doubt, their music has survived the test of time.
Their music is a living testimony for upcoming Kenyan artistes who base their composition on what the duo sang during their heydays in the sixties to nineties. Those old enough to remember know Original Orchestra Simba Wanyika music was synonymous with the two most popular radio stations in East Africa - Sauti Ya Kenya (Voice of Kenya, now Kenya Broadcasting Corporation's Idhaa Ya Taifa) in Nairobi and Radio Dar Es Salaam in Tanzania.
Simba Wanyika music inspires other bands
Simba Wanyika was once East Africa's most exciting musical band. The Tanzanian born brothers made their fame and fortune mostly in Kenya with a string of hit songs.
Their popular lyrics is what has made bands like Vits Band form a basis of some of their music that they perform at public functions.
"We must go with the demands of our fans although we are not limited to copyright songs of that band or any other," Mokaya says.
Vits Jazz Band members include Mokaya who is the band leader and Director, comedian "Prof" Herman Kago (a talent on Churchill Live), key board specialist Bosco Mutua who is also assistant director, Shadrack Mutua (drummer), Tony Mukaya (lead guitarist), Patrick Angatia (base guitarist) and vocalists Jared Ogugu, Tisha Muhambe and Victor Challa.
To-date, most upcoming bands who are unable to compose original songs, borrow their style of beats or from other bands that used to play the copyrights of Lingala Maestro, the late Franco Luambo Luanzo Makiadi of TP OK Jazz Band from the Democratic Republic of Congo.
Life and times of the founder members of Simba Wanyika
In the book Maisha Yangu na Bendi za Wanyika, former band member Abbu Omar describes his association with two brothers (George and Wilson) as inseparable.
In Omar's book, he reveals controversies and sibling rivalry between the two talented brothers, which led to their separation and the formation of Orchestra Jobiso Band between 1979 and 1980. They later reunited under Original Simba Wanyika.
Their expertise led to the offshoots of different bands from Original Simba Wanyika, which include Les Wanyika, Super Wanyika and Wanyika Stars, Orch Vina Vina, Golden Sound, Sigalame System, Everest Kings, Mavalo Kings, Les Moto Moto and Mas System who are still admired by the upcoming artistes.
To reinforce the band, the Kinyonga brothers recruited 'Prof' Omar Shaban, Tom Malanga, Joseph Just and Elis John to their outfit.
Unknown to many fans, it was George Peter who arranged the vocals of the original Sina Makosa song, which guitarist and composer 'Prof' Omar Shaban had composed with Simba Wanyika band before it split in November 1978 to form Les Wanyika.
Most Swahili rhumba bands of the 1980s and 1990s had at least a musician who had passed through one of the Simba Wanyika offshoots.
Sina Makosa was the first big hit by Les Wanyika released in 1978. It is also a favourite hit of the Vits Band.
The lead vocalist of Sina Makosa was Issa Juma Singano.
Others were John Ngereza, Tom Malanga, Rashid Juma, Tchou Tchou Betanga and Phoney Mkwanyule.
Omar's book tells how the fan base shifted from Simba Wanyika to Les Wanyika and other splinter groups.
Fast forward. At Vits Band, Mokaya says there is no rivalry between members as his main objective is to mentor talent. A year after starting Vits, Mokaya quit Tamasha Jazz Band to focus on his new band – Vits.
Related Topics