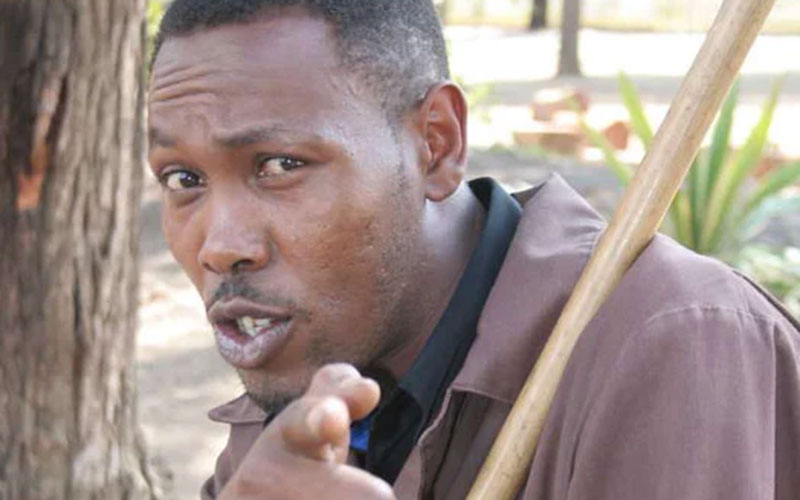 Mention the name 'Omosh' within the local film industry and see the immense response it elicits among local film lovers.
Omosh whose real name is Joseph Kinuthia and features prominently in popular local show 'Tahidi High' is one person who has been to hell and back going by his years of struggle with alcoholism and drug addiction.
A popular name in the entertainment industry, Omosh gained popularity after his appearance on popular local television show Tahidi High that broadcasts on Citizen TV.
For years he kept the show going thanks to his acting skills but what many didn't know is that he was struggling with alcoholism.
Still one of the most notable actors in the country, Omosh mingled with the who's who in the local entertainment industry besides going places.
"Despite my passion for acting while still a teenager in Nyeri County, I was already experimenting with alcohol due to peer pressure and the fact that I grew up in a society where many people including my relatives consumed various substances including alcohol. This made me want to try out those," Omosh revealed to Mount Kenya Star from his hometown Nyeri, where he is currently based.
Married with two wives, the actor, who at some point almost lost his marriage and family as a result of alcohol recalls that what began as a small sip of liquor would eventually become an addiction with time.
"As an actor in Tahidi High, I used to drink 10 beers on a daily basis without feeling any effect. Being a public figure I would often frequent parties, functions or clubs upon invitation by friends or various organizations who offered free drinks," says Omosh who eventually lost all his friends.
"Before I knew it I became a frequent visitor at various wines and spirits outlets where I would source for cheap hard liquor in the name of (Mzinga) at the cost of Sh500 daily with or without money," says the actor who struggled with alcoholism for a period of more than two decades.
Drink of death Omosh says on many occasions he went on a borrowing spree just to satisfy his urge for alcohol.
"To make matters worse I would often get to work late and drunk to the point where my director including my colleagues were unhappy and uncomfortable with my drinking habits. However, whenever my boss questioned me about my drinking habits I would defend my act by easily creating lies to suit the occasion just to be off the hook," says Omosh who despite playing the role of a drunkard man in Tahidi High, confessed that during most shoots he was high and this greatly affected his career.
Omosh confesses drinking had become a habit for him to the extent that he would do anything to get high regardless of how he felt or what he did- he needed to feel good.
"On most occasions I would sneak from work and would be spotted whiling my days sipping on cheap drinks and chatting with unkempt men with bloodshot eyes mostly makangas and idlers within the estate.
"Little did I know that this affected my status as a role model to many Kenyans out there," adds Omosh.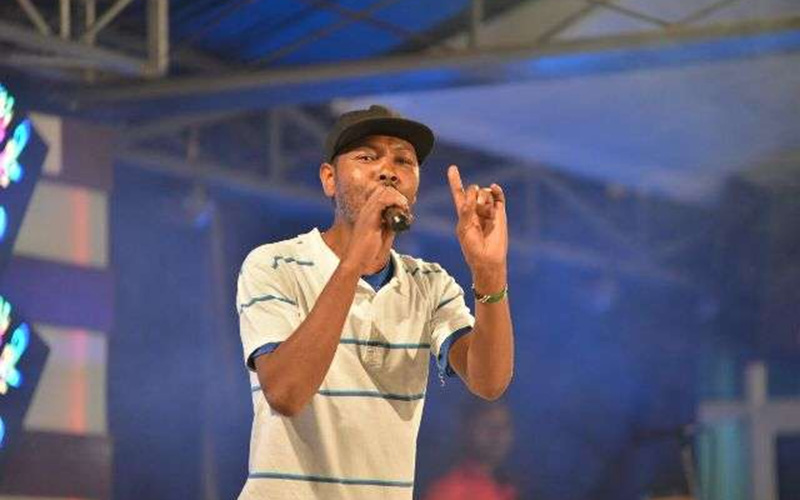 However, after close to 24 years of drinking with nothing much to show for his life, Omosh says he confided in his elder sister who advised him to visit a rehabilitation centre.
"I willingly took myself to the rehab where I spent three months undergoing treatment and counselling. During the time I also focused on my life, my family, my future, health and realized the need to change.
"The thought of dying crossed my mind while at the rehab and this pushed me to make a positive change in my life to become the better person," says Omosh who reveals that were it not for his genuine willingness to change his lavish lifestyle would cost him his life two years ago.
He says despite the doctor's warnings on his dangerous drinking habits he would find himself doing contrary to their advice.
"One thing people should know is that alcoholism is a disease. Without serious, regular counselling and treatment not to mention love by the family of the victim involved- one is bound to relapse."
Today, despite the struggles he underwent with alcoholism Omosh is happy that he has been able to change for the better.
"Not only have I improved in my career, but my family and marriage is restored. This aside I am also a motivational speaker known to frequent various schools within the country with the aim of sharing with them my life story and the grave consequences alcohol and drugs can have on the youth," concludes
Omosh, whose advice to all is, say No to alcohol and drugs.
Today, a changed man with an ambition to continue pursuing the film industry, Omosh believes the best is yet to come his way.
"We are all prone to making mistakes knowingly or unknowingly. One thing I would like to put across is that alcohol and drug addiction is a disease that takes genuine willingness for one to overcome.
"Without the latter, rehab's may mean nothing to the addict and they are likely to go back to their old habits once they are out of the center," says Omosh.