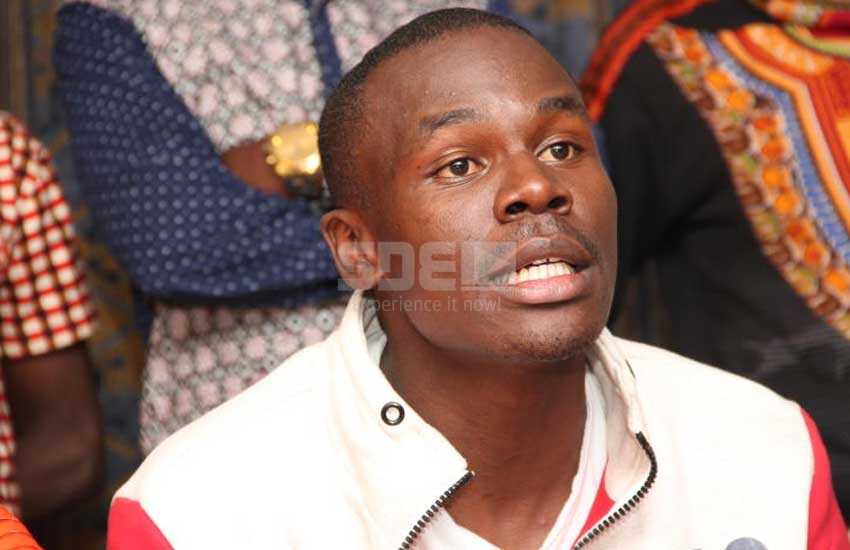 South Mugirango MP Sylvanus Osoro has clarified that Hot 96 FM got his information wrong on holding a law degree from Strathmore University.
According to Osoro, the station made a mistake in its tweet that stated that the MP graduated from the institution in 2013.
"He also holds Law Degree from Strathmore University where he graduated in 2013. He is now pursuing Diplomatic and Consular law at the University of Pretoria," read a post from the station.
A tweet that immediately saw Strathmore respond with "oh really?" and resulted in some netizens voicing their opinion as to the validity of his credentials.
In response, Osoro posted that he never said as was posted by Hot 96.
"I never said that ndugu. In fact, I did my law degree at Mount Kenya University and my CPA at Strathmore. I think it was just a mistake."
In an interview with the Nairobian three years ago, the MP said that his story was that of pain, struggle and rise from adversity to the top.
Osoro narrated that he was the fifth child in a family of three brothers and three sisters. His father Meshack Onyiego and mother Sarah Kemunto died within a span of four months when he was in class five, leaving them destitute.
"Our parents took good care of us. But things started going wrong when my father became sick, an illness that persisted for three years when I was in Class Five," said Osoro.
With their parents gone, he ended up with an uncle who was a businessman in Nairobi while his other siblings were taken in by other relatives
Without the prospect of going to school, he saved money in Nairobi from a scrap metal business he was running and boarded a bus to Kericho.
There another uncle enrolled him at Chemasingi Primary School where performed well in KCPE.
"I scored 406 marks out of a possible 500 and was the top student in our division. I was admitted at Kapsabet Boys High School. But my uncle was unwilling to pay my fees at the instigation of my aunt," added Osoro.
Dividends from his parent's savings saw him enroll at Kamungei Secondary School before he dropped out due to lack of fees but later joined Nyabigena Secondary School.
Disaster, however, struck once again after a bursar who was paying his fees at Nyabigena died. He luckily landed a scholarship at Hill Secondary School in Kisii Town - a private institution run by a family friend, Moenga Onchweri.
"I will forever be grateful to Moenga Onchweri who gave me a chance to study in his secondary school free of charge from Form Three, third term. When I sat for my KCSE exams in 2005, I scored a B+ and was admitted to Kenyatta University for a Bachelor of Education degree course," says Osoro.
He told Cate Mukei that he declined the Bachelor of Education offer and moved to Nairobi because his dream was to pursue commerce and became a Standard newspaper vendor along Bunyala Road.
The MP later enrolled for a Bachelor of Law degree at Mount Kenya University.
Related Topics