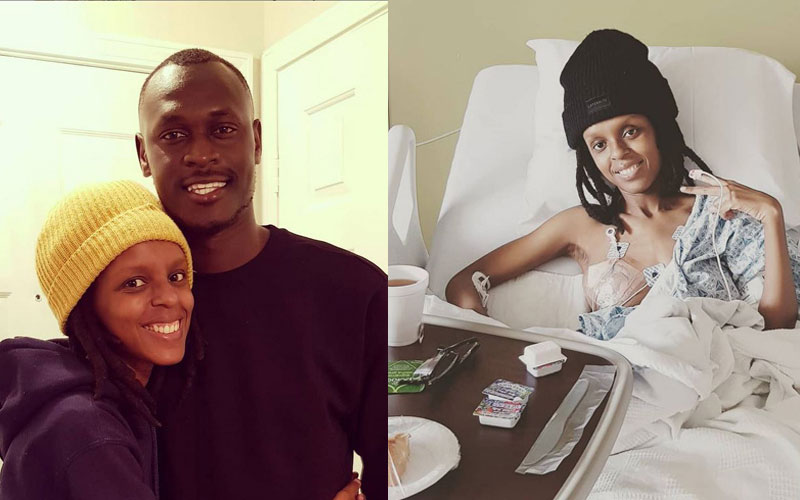 Rapper King Kaka and gospel artist Benachi on Monday gave former reggae show presenter Njambi Koikai a surprise visit in Atlanta, Georgia where she is receiving treatment for her endometriosis.
The rapper posted a picture of himself with Njambi and a touching message along with it.
"Years back when Kaka Empire was a dream I used to design posters at Luthuli Avenue and Njambi believed in my designing skills, I made posters for her Reggae shows. Today I am so proud of you, you've grown to be a very strong lady, I am praying for you," he wrote
Njambi travelled to Atlanta, Georgia in 2018 and got admitted at the Center for Endometriosis Care for advanced treatment after she was diagnosed with Stage 4 endometriosis.
"I had a total of 12 surgeries in one year as my lungs were collapsing every month. I was advised to get specialised treatment," she said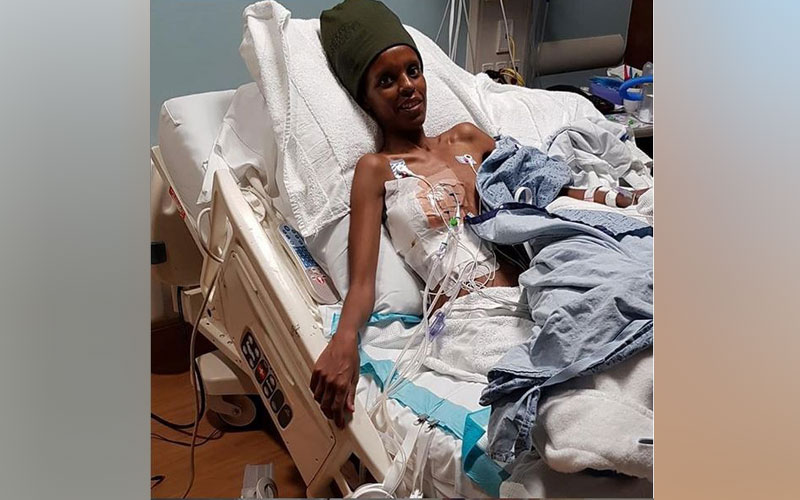 The reggae queen has been battling endometriosis for 19 years and says life has never been the same. "I believe this condition could have been avoided if it were not for the misdiagnosis I got from the doctors I went to."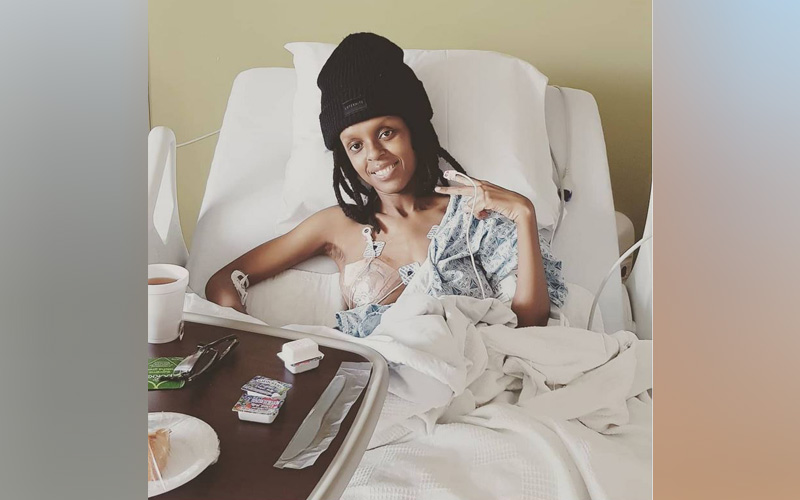 Through an Instagram post, Njambi revealed that her endometriosis had spread to her lungs, teeth, appendix and heart. "Every month while I was on my period, these cells would bleed into my lungs and cause them to collapse," she wrote.
Njambi explains that the doctors managed to remove all the endometriosis and she is currently undergoing therapy.
Endometriosis is a condition that occurs when the outside of your uterus acts like the inside of it. The uterine lining thickens outside the uterus and breaks down with your menstrual cycle. Because the tissue has nowhere to go it accumulates forming lesions.
A surgical procedure known as Laparoscopy is done to remove the lesions and most women make full recovery after the surgery.
Statistics show that more than176 million women are diagnosed with endometriosis worldwide.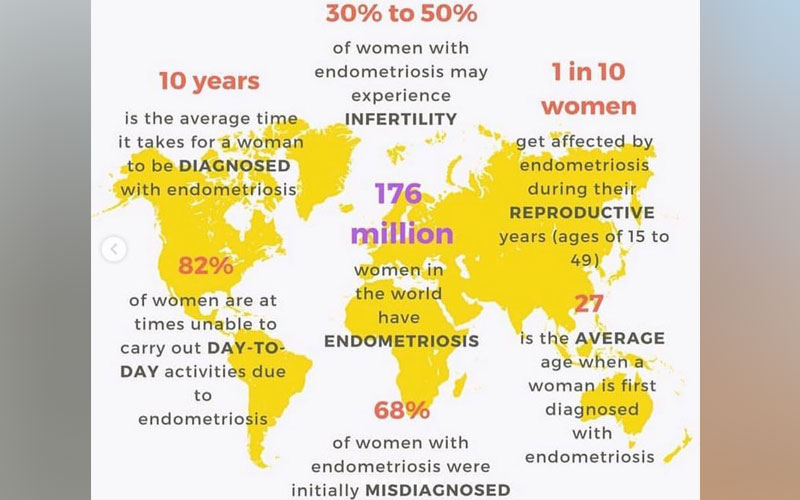 The month of March being Endometriosis month, more women are making an initiative to create awareness of the disorder which is many at times misdiagnosed.
Former Citizen TV news anchor Janet Mbugua and BBC presenter Ciru Muriuki are among celebrities who have brushed shoulders with endometriosis and together with Elsie Odhiambo, Founder of the Endometriosis Foundation of Kenya hope to create awareness of the disease in Kenya.