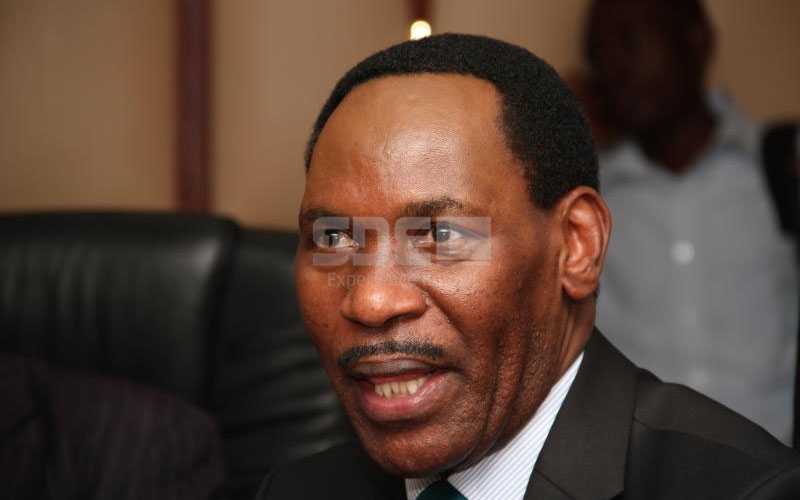 Kenya Film Classification Board (KFCB) CEO Dr Ezekiel Mutua has said that he will not sue a woman who accused him of sexual harassment.
The woman, who calls herself Nancy Wambui on twitter, accused Mutua of sexually harassing her when she was working at KFCB.
"I am a former employee at KFCB. This 'righteous' ****** used to harass all female staff. He always insisted on long hugs and inappropriate touching.
"When I complained, I would be asked to quit. So, I did. All he did was masturbate in his corner office. Ezekiel Mutua, I am going to court," wrote Nancy.
Appearing on NTV's Sidebar hosted by Ken Mijungu, Mutua countered that KFCB has never had an employee by the name and that it was a move to tarnish his name for he has "raised the bar of moral standards very high."
"KFCB clarified that issue. We have never had anyone like that (in our employment) before or during my term. So, that is a non-issue. 
"I, however, expect it (fabrication of claims to make me look bad). For the last three years, we have raised the bar of moral standards very high. The woman's claims have no basis. Anyone can sit anywhere and construct a false claim against you. Just ignore the woman's claims
"Why would I take any legal action against that woman? The twitter account she used to publish those allegations is fake- a parody account. However, if she was a real person, then I would have taken her to court. The fact that no one went to court… Remember her post ended in: 'Let's meet in court'," said Mutua.