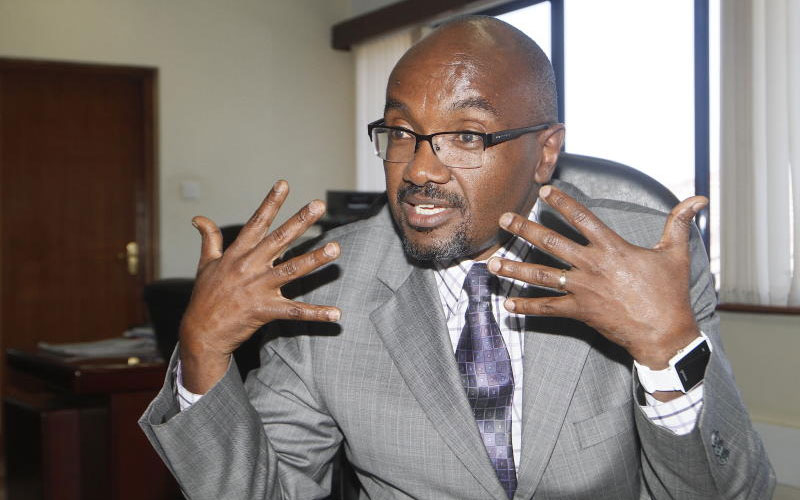 Commission for University Education (CUE) has not received any formal request to review courses from any of the universities under scrutiny.
But as CUE chief executive officer Mwenda Ntarangwi made the announcement, some institutions whose programmes the commission had rejected announced they were not offering unapproved courses.
Here is the full list of the rejected and unapproved degree courses:
*We have withheld the names of the affected universities for reasons of sensitivity to parents and students.
4 Universities
Bachelor of Science in polymer chemistry
Bachelor of Science in health informatics
Bachelor of Science in mathematics and modelling
Bachelor of Science in medical physics
5 Universities
Bachelor of Arts (geography)
Bachelor of Arts (political Science and public
Bachelor of Arts community development
Bachelor of Science (applied statistics with computing)
Bachelor of Science (actuarial Science)
Bachelor of Science (botany)
Bachelor of Science (informatics)
Bachelor of Science (natural resource management)
Bachelor of Science (zoology)
Bachelor of Science (environmental studies)
6 Universities
Bachelor of commerce
7 Universities
Bachelor of Arts (developmental and policy studies)
Bachelor of Science (animal Science)
Bachelor of Science (soil Science)
Bachelor of Science (water resources and environment)
Bachelor of Science (biological Sciences)
Bachelor of Science (business information systems)
8 Universities
Bachelor of business management and information
Bachelor of Science in agribusiness management
9 Universities
Bachelor of Arts in counseling psychology
Bachelor of Science in aquaculture and fisheries
Bachelor of Science in human nutrition and dietetics
Bachelor of Science in public health
10 Universities
Bachelor of Arts in counseling psychology
Bachelor of Arts in public administration and governance
Bachelor of business information technology
Bachelor of education (early childhood)
Bachelor of library and information studies
Bachelor of procurement and supply chain management
Bachelor of Science (computer Science)
11 Universities
Bachelor of Arts in counseling psychology
Bachelor of Science clinical medicine
12 Universities
Bachelor of human resource management
13 Universities
Bachelor of Science (computer Science)
14 Universities
Bachelor of Science (environmental health)
15 Universities
Bachelor of Science (hospitality and tourism management)
16 Universities
Bachelor of Arts (applied linguistics)
Bachelor of Arts (peace education)
Bachelor of Arts (translation and interpretation)
Bachelor of business and management
17 Universities
Bachelor of Science
18 Universities
Bachelor of Arts in community development
Bachelor of commerce
Bachelor of education (arts)
Bachelor of education (early childhood education)
Bachelor of education (Science)
Bachelor of Science (dry land agriculture)
19 Universities
Bachelor of Science (applied statistics, with it)
20 Universities
Bachelor of Science (medical laboratory Science)
Bachelor of Science (biochemistry)
Bachelor of Science (agricultural biotechnology)
21 Universities
Bachelor of Science (control and instrumentation)
22 Universities
Bachelor of Arts in anthropology
24 Universities
Bachelor of pharmacy
Bachelor of Science in biochemistry
25 Universities
Bachelor of education (arts -English Literature)
Bachelor of education (arts -geo, mat & bu)
Bachelor of education (arts -geo/ his/ kis/ cre)
26 Universities
Bachelor of Arts (business studies, with it)
Bachelor of Arts (development studies, with it)
Bachelor of Arts (sociology and anthropology, with it)
Bachelor of Arts (with it)
Bachelor of education (early childhood education)
Bachelor of education (French, with it)
Bachelor of education (home Science, with it)
Bachelor of Science (agricultural economics, with it)
Bachelor of Science (health records and information)
Bachelor of Science (agriculture education)
Bachelor of Science (agronomy, with it)
Bachelor of Science (applied statistics, with it)
Bachelor of Science (biochemistry)
Bachelor of Science (earth Science, with it)
Bachelor of Science (industrial chemistry, with it)
Bachelor of Science (mathematical Sciences, with it)
Bachelor of Science (mathematics & business studies, with it)
Bachelor of Science (mathematics & computer Science)
Bachelor of Science mathematics & economics, with it
Bachelor of Science (medical laboratory Science)
Bachelor of Science (nutrition and dietetics, with it)
Bachelor of Science (physics, with it)
Bachelor of Science (environmental Science, with it)
Bachelor of Science (forensic Science)
Bachelor of Science (geography and natural resource
27 Universities
Bachelor of Arts in peace studies and conflict resolution
Bachelor of business management
Bachelor of development studies
Bachelor of Science (renewable energy)
Bachelor of Science in natural resource management
28 Universities
Bachelor of Science (fashion design and textile)
Bachelor of Science in nutrition and dietetics
29 Universities
Bachelor of commerce
Bachelor of environmental planning and management
30 Universities
Bachelor of laws (ll.b.)
Bachelor of Science (agricultural biotechnology)
Bachelor of Science (agricultural economics)
Bachelor of Science (animal production & health)
Bachelor of Science (environmental Science)
Bachelor of Science (wildlife management)
31 Universities
Bachelor of Arts (peace education)