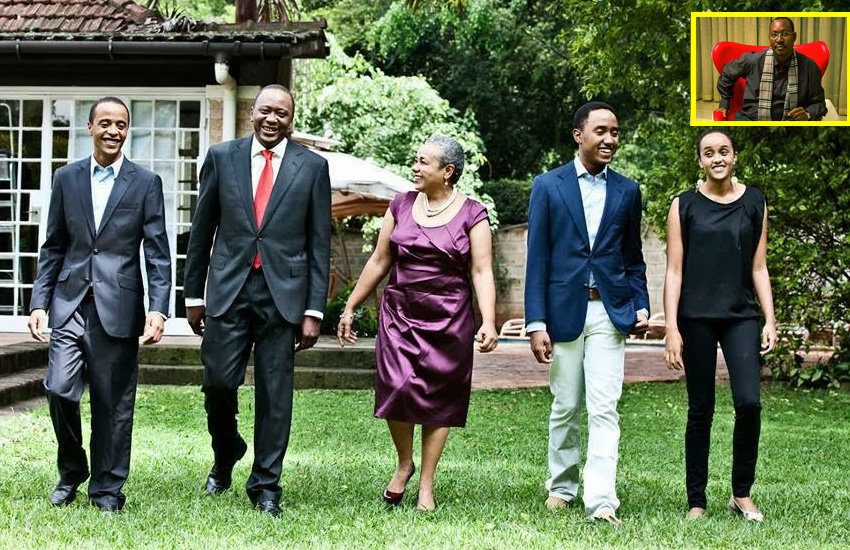 Koru, Kisumu County, was on Saturday a beehive of activity as mourners bid farewell to producer Bruce Odhiambo.
Among the hundreds of mourners who accompanied Odhiambo in his last journey to his final resting place was President Uhuru Kenyatta and Opposition chief Raila Odinga.
When he rose to speak, President Uhuru Kenyatta eulogized the late Odhiambo as a steadfast Kenyan who had a big heart and touched the lives of many.
He disclosed that he shared a long relationship with the former Youth Enterprise Development Fund Chairman and was instrumental in "straightening out" his son Jomo.
"I have had the opportunity to know, understand and love Bruce for many years. As you heard we were in school together, but more importantly, our relationship continued even after school days. Everything that has been said about Bruce I confirm to be true. A compassionate, loving, giving man; he cared for others. Bruce was what we call a true Kenyan.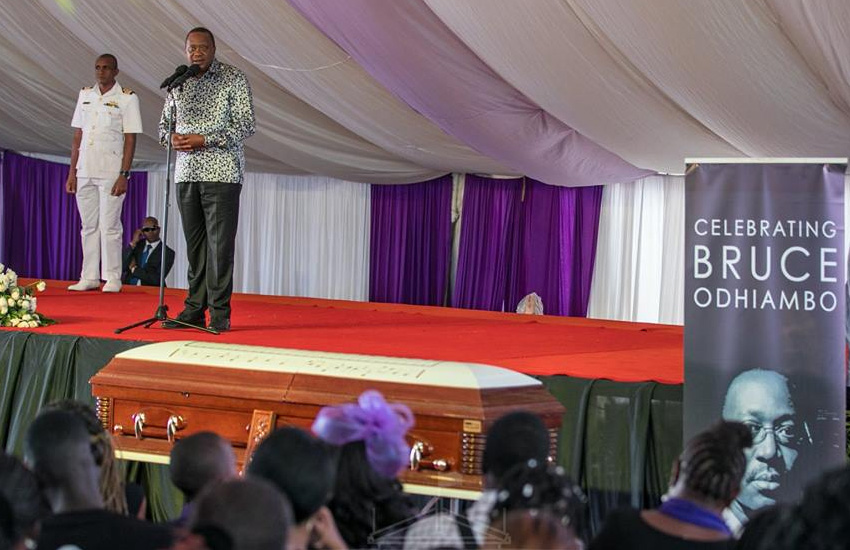 "Brue was a true Kenyan. He had no tribal boundaries, he had no religious boundaries. Bruce made friends across the country and he recognized you for who you are not what you are. That was the basis of his friendship and those are the Kenyans we really need.
"Bruce was a man who was never afraid to give everything that he had even for those who didn't have. Many musicians here will attest that if you went to Bruce's studio and he saw talent and you didn't have the money he would allow you to record and come back. You could use his facility.
"Bruce was also a mentor to very many young people in this country, including my own son, Jomo, whom he helped in straightening out. Which is a fact. This was the kind of person that we are here to celebrate," said President Uhuru.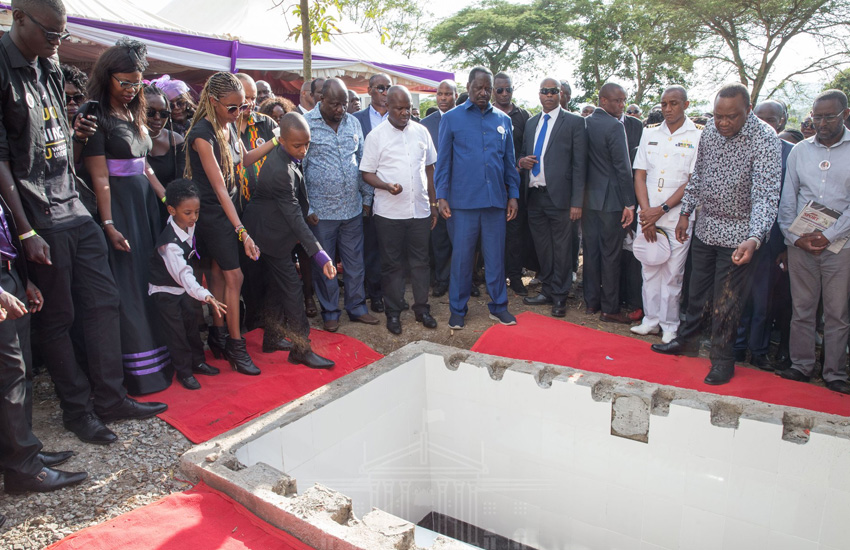 His casket was specially designed to reflect his musical past and featured the image of a piano.
He died last Tuesday at the Nairobi Hospital.