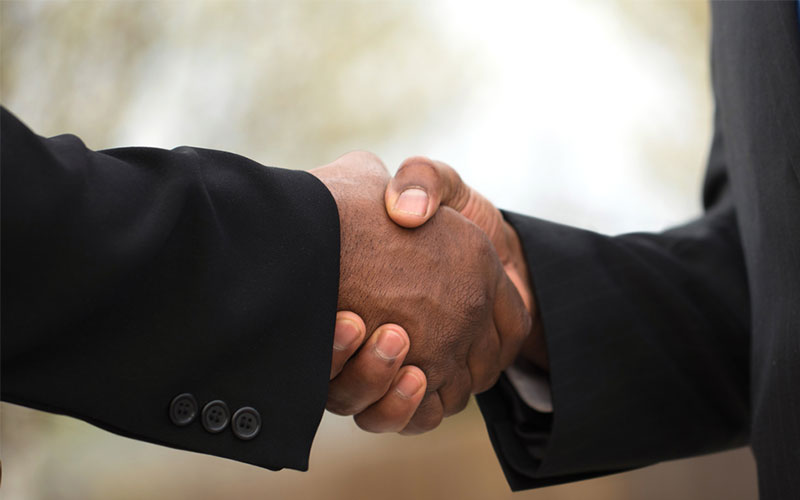 An elderly man became furious, causing drama after a female customer refused to greet him at the fresh produce market in Kwale town, Kwale County.
Without mincing words, the angry Muslim man, who is a trader at the market, chided the bui-bui-clad woman for her behavior, which is normally frowned at among coastal communities who value greetings highly.
Those who witnessed the incident said the woman had stopped at the man's stall to buy something without bothering to exchange greetings with him, something the trader was not amused about.
The man is said to have shouted at the hapless woman accusing her of being rude as other customers and traders looked on in shock.
"Why don't you greet me first as is our custom as Muslims?" he posed. It is considered impolite to fail to offer greetings at the Coast unlike upcountry where the value of greetings is neglected and people are seemingly cold.
After the heated confrontation, the woman finally apologised and walked away as the man was left lecturing a crowd that had formed to witness the drama the importance of greetings among adherents of the Islamic faith.
"Ni desturi ya sisi Waislamu kujuliana hali kabla ya mambo mengine (It's a common practice among Muslims to exchange greetings before anything else)," he said in Swahili.
"Profuse greetings and sharing personal info on health and family are a requirement before any business can be transacted among Muslims," saysMbarak Faki, who works with a private security firm in the town.
He however, adds that it is wrong to confront a person who fails to greet you because it is their right to decide to do so or not. "You cannot force a person to greet you as it is a voluntary process," he says.
A civil servant, James Kihara, said upcountry people usually suffer cultural shock while at the Coast, including the elaborate greetings, which they are not used to.
He recalls an incident where he was scolded by a local for casually greeting him. "The guy wanted me to cross over a street just to give him a handshake, which I found unnecessary as I was in a hurry and thought waving him was enough. He did not take it kindly and said as much," he added.
Would you like to get published on Standard Media websites? You can now email us breaking news, story ideas, human interest articles or interesting videos on: [email protected]