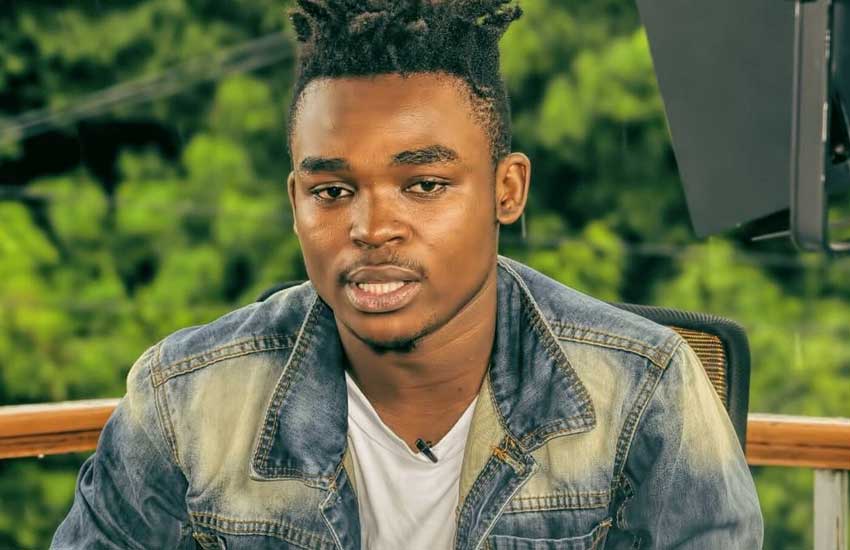 Tanzanian bongo sensation Ishaq Nassoro better known as Aslay delivered an electric performance at his Kisumu concert on Saturday.
This is despite the singer slipping while performing on stage after one of the panels slipped, at the Tom Mboya Labour College in Kisumu.
The 'Natamba' hit maker was quickly rescued and given medical attention, before returning to stage less than five minutes later.
He then went on to give an exciting performance - with the crowd singing along to his songs.
The singer took to social media to assure his fans that he was unhurt while noting that such an incident was not unusual.
"It's normal for celebrities and performers to encounter some challenging moments while on stage and mine came through yesterday, I slipped on stage but miraculously I wasn't hurt, I came back on stage and gave one of the most electrifying performance, #Kisumu you guys are amazing the energy was insane. Mwenyezi Mungu awabariki!!!"
Aslay shot to fame in 2011 after releasing the song "Nakusemea" that received high praise for his vocal delivery and mastery.
Thereafter, he joined the group Yamoto band that had other stars; Beka Flavour, Maromboso and Enock Bella.
Yamoto band, however, disbanded in 2017. Aslay has soldiered on strong belting out sweetly sang tunes such as "Mhudumu", "Ananikomoa" and "Kwatu".
The scenario rekindles other instances where high profile people have slipped and fallen during charged performances.
In May, 2018, Nigerian singer Davido fell during his '30 Billion World Tour' performance at the Amahoro Stadium in Kigali, Rwanda.
Popstar Ariana Grande also tripped during The Ellen Show when she went to perform her single "Thank U".
In 2009, Justin Bieber tripped on stage during a London concert and twisted his ankle, fracturing his foot.
In 2016, Raila Odinga fell after the podium caved in while he was addressing supporters in Malindi during a rally.
Aslay's event was organized by Antidote Media Solutions with Radio Maisha as the Media partner.
November is the hustle month and we are all about youngins making their money, and we need your help.

Do you know of any young person in school/campus who is running a hustle that absolutely deserves to be celebrated?

Drop us an email

on:

[email protected]