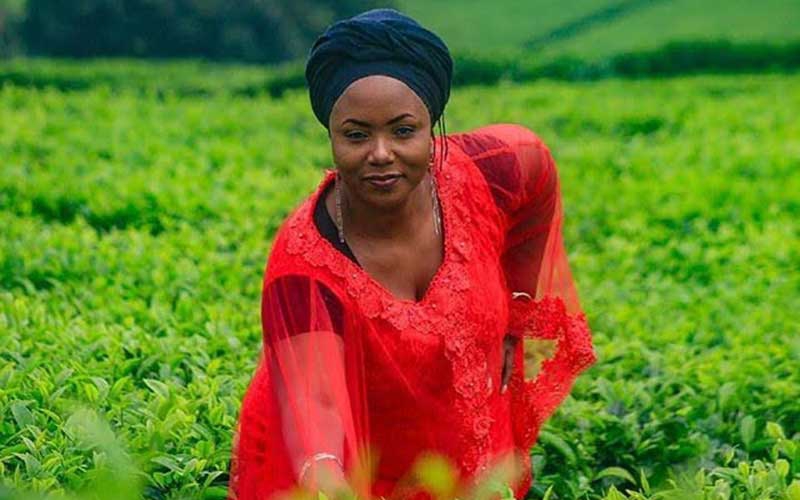 Popular gospel artist Christina Shusho is on the spot after she used her massive hit 'Umenifanya Ning'are' as a soundtrack for an advert.
Unaitas, a local Sacco, was celebrating 25 years of transforming lives and enlisted the services of the gospel artist.
In a video posted on the sacco's social media pages, the campaign features real Unaitas members whose lives have been transformed by the institution.   
A section of her fans have been left with mixed feelings after the artist used a gospel song to promote the institution's products and services.
Among those who aired their disappointment was ODM Communications Director Philip Etale who condemned the new advertisement asking the Sacco to respect gospel music.
"You must respect Gospel Music… corruption gospel song to suit their business interests is wrong. Or what do you think @Kambua,'' he tweeted.
"I saw this from the first day and all I can say it's in bad taste and @ShushoChristina of all people should have not done this to her own song. @unaitas_kenya should look for more creative ways to do their marketing. This one will backlash,'' Alaka opined in response to Etale's tweet.
Others however felt that Shusho had the right to use the song whichever way she felt fit since it was her song.
Patrick M. Kioko said, "It's her song, it's her composition, her talent", while Jimmy Earl Brown wondered whether using the song for an advert makes it secular.
Bkairu questioned the morality of those feeling offended, "Ati Christina Shusho has corrupted her popular gospel song in order to get money from a Unaitas commercial? A church going nation that pretends to be a christian nation (the 2 are different) and that has normalized corruption should be the last one to criticize such things."