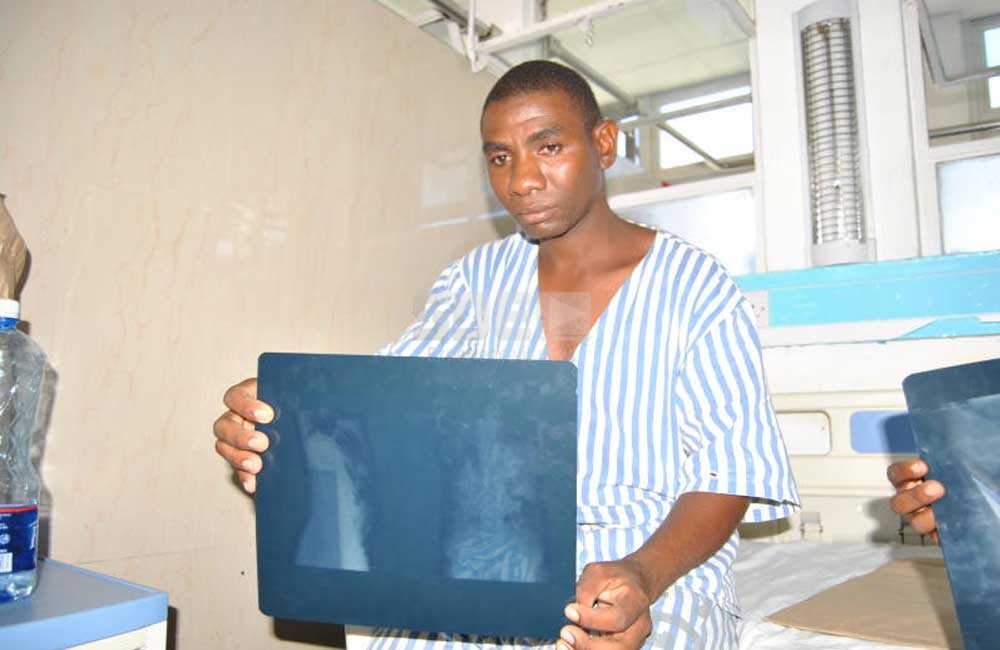 34 year old David Nazir from Kilifi County has been admitted at the Coast General Hospital after swallowing a toothbrush on Sunday 1st April.
From his hospital bed, the father of two explained that he accidently swallowed the brush as he was brushing his teeth in the morning.
"I am in shock since I have been brushing my teeth for the last 30 years only to swallow a toothbrush," exclaimed Nazir. "It is a normal toothbrush that I swallowed. I was cleaning my tongue."
He added that the brush slid from his hands and plunged down his gullet, very fast, as he tried to pull it out unsuccessfully.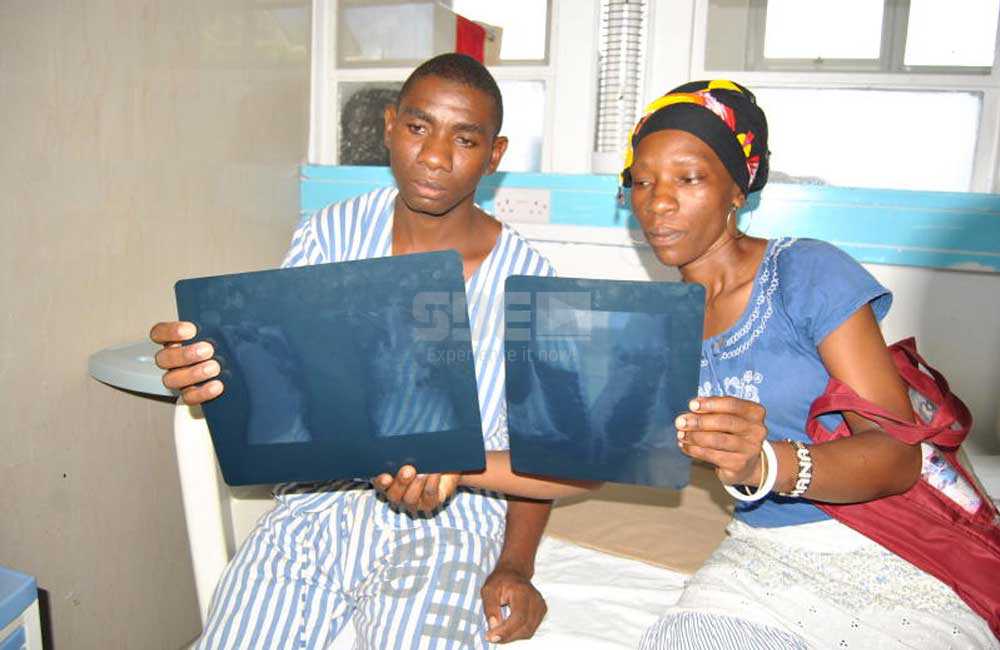 A copy of an X-ay shows what appears to be a toothbrush lodged in his stomach.
Speaking to journalists, Nazir said that he is only able to eat liquid food and water following doctor's advice that solid food would push the instrument further.
The patient is in good condition as he feels no pain and can even speak.