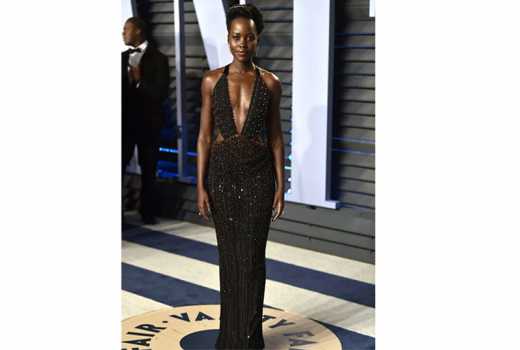 Kenyans and Tanzanians on social media are back at it yet again. A few weeks ago, Kenyans and Tanzanians on social media 'fought' over Oscar award-winning actress Lupita Nyong'o.
The tiff between them started after a social media user claimed that Lupita is Tanzanian.
On 15 March, a Facebook user by the name Alipo Mwatujobe once again stirred the row with Kenyans following his comments on Lupita's Facebook wall.
"Keep representing Tanzania to the world. Tanzania is proud of you," he commented on a photo of Lupita alongside Black Panther co-star Chadwick Boseman, irking many Kenyans and prompting responses:
Nyambeki Bw'Onsarigo Alipo Mwatujobe am just curious whose father is from Tanzania? Chadwick maybe
Gibbs Jasuna So after snatching Kilimanjaro you now want our Lupita and soon you'll even claim our Obama....God forbid. You can have our President Uhuru, Ruto and Duale for free.
Nyakoa Eva Kenya and Africa at large is proud of their girl.
Sandy Wacu Let them have her, don't care much...if she can't even show herself in Kenya without a decoy #smh. Anyway am proud of her achievements but full of herself (Yani ego kubwa).
Niddah Kimtai See how Kenyans are jealous. Lupita ni wenu now chill
Remmy Joan Wakanda madness is this??
Kari Eternity Shame upon u she's kenyan
Kemboi Martin So Governor Anyang Nyongo is Tanzanian? It's alright, it's okay
Ann Murage Stick with Chibudi Chibude, Lupita is legit Kenyan.
Ester Cira Nashipae Alipo Mwatujobe she is a Kenyan she even said it in the Oscars
Xandra X Hanny I think they meant Uganda ????????????????????????????????when they said Wakanda, check the rhyme in Wakanda and Uganda…Anyway she represents Africa as a whole bigups to our Kenyan sister.
Jane Kiarieh tumenyanganywa mtu wetu live...isorite...