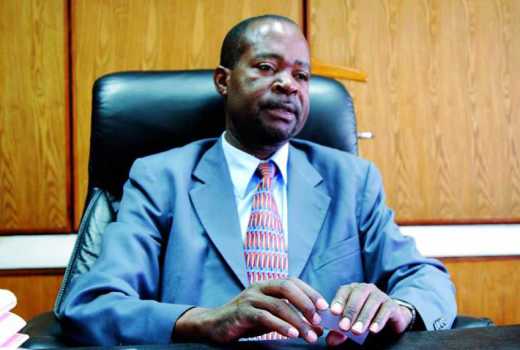 Two women are fighting to inherit property worth Sh70 million that a former Cabinet minister left when he died two years ago.
According to court papers, Peter Soita Shitanda, a former Housing minister, had accumulated assets worth Sh70 million but left no will. His interests were majorly in land and vehicles.
Agnes Nduku Soita and Betty Shitanda both claim to have been legally married to the former Malava MP and want a share of the property. Nduku has two children and Betty three.
Nduku went to court to challenge Betty and her three children from exclusively sharing the property, noting that she was also married to the former MP in 2008 under Luhya customs.
"The defendants have failed to disclose that the applicant was also a wife of the deceased," Nduku claims, noting that "we were married under Luhya customs and we had two children born from the marriage."
Nduku argues that she has a right, together with her two children, to inherit what the patriarch had acquired.
"The exclusion from the list of beneficiaries is ill-motivated and out of pure malice to ensure that I and my children do not benefit from the estate," the court papers read.
Land investment
The former minister largely invested in land in Kakamega.
Court papers filed for succession show that Shitanda had more than 30 acres of land in Kakamega and other properties were still held in other person's names when he died.
He had also bought land in Kabras and Bungoma.
At the time of his death, Shitanda had four cars and two tractors. He also had another vehicle which was registered in the name of one Anthony Mbehelo.
Succession case
But Betty, in her court papers, insist that she was the only one in Shitanda's love life.
"I am the only surviving widow of Peter Soita Shitanda. I am aware that the deceased married no other wife or wives either before or during my marriage to him," she replied.
Before his election to Parliament in 1997, the former MP was a political activist and businessman dealing in cars.
He clinched a second term in Parliament in 2002 under Narc and became an assistant minister in the Office of the President.
He was elevated to head the Ministry of Housing in a Cabinet reshuffle in 2005.
Pay maintenance
Shitanda was re-elected to Parliament in 2007 and re-appointed minister for Housing. He died while serving as chairman of the Agriculture Development Corporation.
To buttress her claim that she and Shitanda were married, Nduku has attached a Children's Court decision in which the former minister was ordered to pay maintenance for her two children.
The minister, according to the court record, had been ordered to pay Sh40, 000 every month and was to provide health insurance for the two children.
She, on the other hand, was to continue providing clothing for the children.