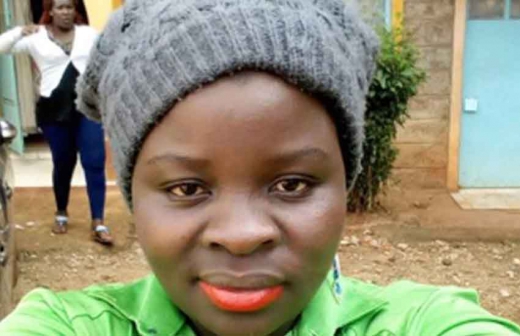 ·Popular actress Aisha Nour has revealed boyfriend's betrayal that led to death of her son
· The former Househelps of Kawangware actress revealed that her boyfriend deserted her when she was arrested
· She lost his son and could not see his body or burry him. He was 11 months old
Former Real Househelps of Kawangware actress Aisha Nour popularly known as Truphena has revealed that she lost her son two weeks after she was arrested under the allegations of theft.
In an interview with edaily, Truphena said that she had hired a video camera worth Ksh. 400,000 on behalf of her boyfriend which got lost prompting the owner to get her arrested.
Truphena was not able to bury her son or even see his body when he died after he succumbed in November 2016 to an infection while staying with his grandmother in Mumias, Kakamega County.
"I had hired someone else's video camera on behalf of my boyfriend; and had the agreement registered under my name." She said.
She explained that the camera got lost while the boyfriend was using it. When they failed to track it down, she told the owner that she had misplaced. She was later arrested and detained.
Truphena added that at that time of her arrest her son was only 11 months old, too young to be detained with her so they took him away. While in jail she didn't know where the son was.
Two days later she was released on bond and reunited with her son who was living with her relatives.
She then took him to her parent's home and came back to Nairobi to look for money to compensate the camera owner.