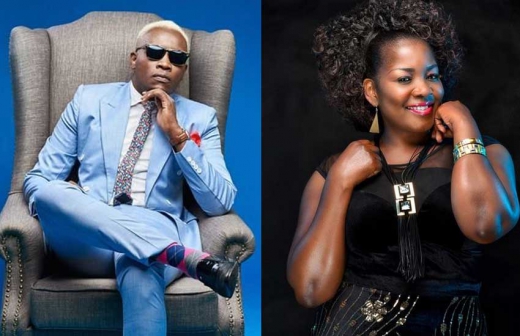 Gospel musician Gloria Muliro should not remarry
This is according to fellow singer Daddy Owen
He says it is not okay to remarry after a divorce
The divorce between celebrated gospel musician Gloria Muliro and Congolese pastor Eric Omba is back in the limelight.
This is after fellow singe Daddy Owen told a local daily that Muliro should not even think of remarrying after the divorce.
Owen had explained d that it was not 'proper' for a gospel artist to remarry following a divorce and should instead remain single until they die.
"If a gospel singer's spouse dies, one can remarry because it was not their decision for that to happen but when one divorces, that one should never marry  because it was their decision like the case Gloria Muliro, she should not go back to being married. You should stay like that till you die," Owen was quoted as saying.
Gloria had divorced Pastor Omba two years ago over what she claimed was infidelity and domestic violence.
She then faded away and kept her private life under wraps as she shielded herself from the public limelight to concentrate on music.
Pastor Omba, who is a music and video producer has since remarried.