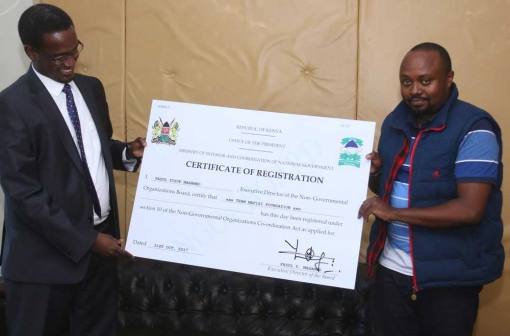 Team Mafisi has been registered as a foundation
Kenyans have trooped on social media to slam the move by the NGO Coordination Board
Team Mafisi was legally registered as a foundation by the Non-governmental Organization Coordination Board.
According to the founder and Patron, Jaymo Ule Msee (Wilson Muirania), Team Mafisi will now be a platform for social economic programs to benefit the members.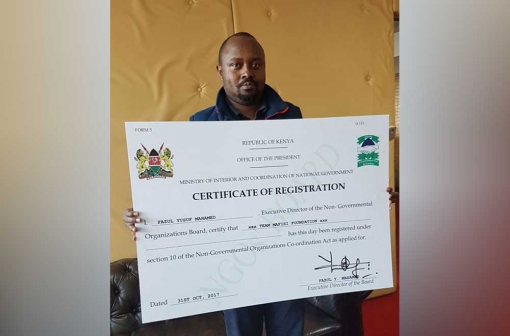 In an unprecedented turn of events, even the apparent members of the new foundation are not touched by the move.
Taking to social media to articulate their displeasure, Kenyans have expressed their disillusionment with the recognition of Team Mafisi as a foundation:
Saa hii foundation ni ya kusaidia the unfortunate boychild atoke dryspell ama ???? — Abdulrahim Shariff (@abushariffa) November 3, 2017
A govt that deregisters KHCR and Africog. Then incorporates Team Mafisi. Who bewitched us? — Manyala (@iamafreekan) November 4, 2017
How can an association of hyenas empower youth? Didn't you find that name absurd?

— Caroline Thuo (@cthuo) November 3, 2017
Your taxes being put to good use https://t.co/8xpa7sRIvW — Larry Madowo (@LarryMadowo) November 3, 2017
Beats me after all the group is full of sexist people especially towards the females — Asheru (@Asheru92) November 3, 2017
So you agree with me that these are end times! Soon Union of Prostitutes would be registered ... — Asuma Benard Orina (@asuma_benard) November 4, 2017
We are a country that thrives on nonsense — Ali Omar (@alom1807) November 3, 2017
The NGO board is closing down NGOs that help poor Kenyans and registering USELESS foundations. — Ken Ynek (@ynek0027) November 3, 2017