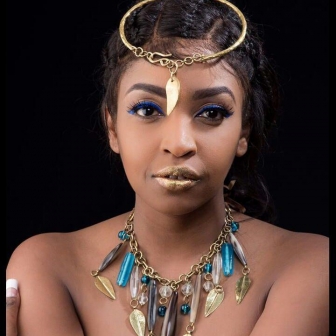 Still shaken by the terrifying incident that took place on Sunday, former Nairobi Diaries actress Ella is still coming to terms with a robbery that took place in her home.
''I know I've been unusually quiet. For those who know me you know I am a sharer, and some say I even over share.
However thanks for giving me a minute to process an ordeal of Sunday night. On Sunday evening me and my friends were subject to a break in that resulted in many personal and other items being stolen.'' She posted.
Not revealing whether they were physically attacked or not, the actress and Ebru TV presenter did reveal that they lost some valuable items during the unfortunate night raid.

''I know I am not alone in the experience of being robbed at gunpoint, and feeling the fear and trauma of handling the immediate situation and exhaustion after.'' She wrote.

''We lost laptops, iPads, phones, TV, etc etc, and most importantly our sense of safety. In the Kenya we live in this is a far too common occurrence. I share with you my hopes and dreams that with our elections tomorrow we will usher in a government that will take security seriously for all of us so that we can prosper and thrive in the Kenya we all want and deserve.

Be safe my friends, I love you.'' She added.