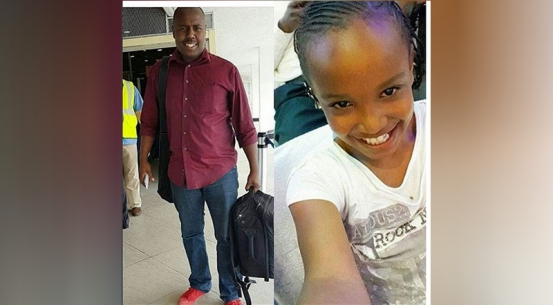 Local celebrities have taken issue with Joe Mwangi, the manager to 11-year-old acrobatic performer Wendy Waeni following social media posts on her wall.
His posts on her wall accusing Jalango of fleecing Wendy money caused ripples on social media.
Following the weekend drama with Jalango, social media users have come out calling on Joe to own up to his actions.They demanded that he reaches out to Jalang'o and everyone else he had belittled to apologize.
This call has been seconded by several other social media personalities demanding that the manager apologizes to everyone for tainting the image of Wendy.
Through his wall on Instagram, popular events manager and emcee, Chris Kirwa questioned Joe on why he was deleting his posts to Wendy's wall terming the act as sinister.
"He is burning bridges faster than he is able to locate them for Wendy." commented Chris.
Jalang'o's producer at the time, Millicent Chebet also commented on the issue. "Never afraid of the truth unblock me ,unblock me I was the producer @jalangoo was talent not accountant,if you have facts unblock me for the world to know the truth,point to note as a producer we never pay anyone to appear on a show interview or even pay for transport"
Other IG users, under the tag #savewendywaeni also lamented that it was Wendy's manager pulling the strings all in the wrong direction.
According to @tetech93, there was a post on Wendy's wall calling people as useless, she had been following the post to see what develops but instead all the 53 comments to the post were pulled down and comments disabled.