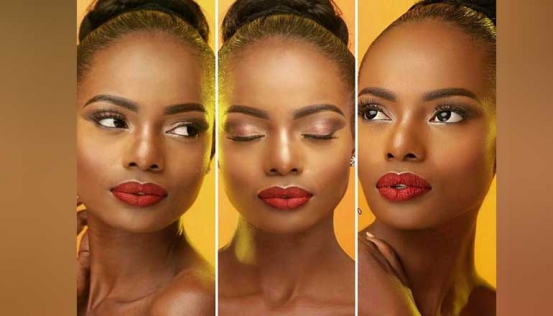 It is true she was made for greatness and it comes as no surprise that she was the crowd's favorite during the recent Miss Universe competition held in Philippines early this year.
Emerging sixth overall, Scarlet is wasting no time to make her mark in the beauty industry. And not just any market, the international market.
 In partnership with American company Celfie Cosmetics, she will have a lipstick line dedicated to her with sales being put into a worthy cause.
"Different Shades Of Life Make The Painting More Beautiful" ~Mike Dolan......... Through my newly established "Shades Of Life Foundation" which is "A dream towards a drug-free society" ....my lipstick line, the "Scarlet Were" collection by @celfiecosmetics , will soon be available and the proceeds from each purchase will be a direct contribution towards raising funds on behalf of poor families that are unable to afford to pay for their loved ones' rehabilitation and medication services....Addiction is but an illness that can be countered not only through the much needed rehabilitation services and medication, but through common good, love, kindness and extending that helping hand.'' She broke the news via her social media.
The New York based company is happy to bring the gorgeous model on board joining Real Housewives of Atlanta and House of Payne actress and singer Demetria Mckinney, actress and model star of The Next 15 TV Show Claudia Jordan, Flavor of Love and model Deelishis, singer, dancer and a`ctress QT Jazz and Jamaican Pop star Barbee.