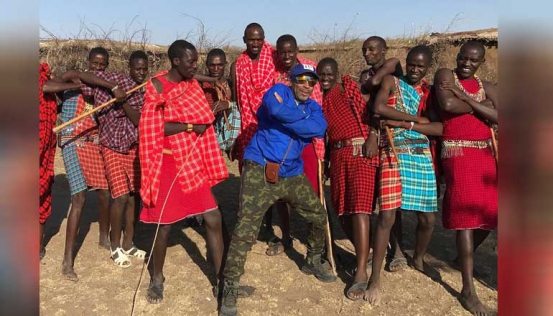 The notable film director, producer and actor flew into the country over the Christmas holidays for a vacation in the Mara a few days ago and took the chance to remember some of the fallen heroes in entertainment.
In honor of their lives, Spike Lee planted trees in memory of Biggie Smalls, Michael Jackson, Prince, Muhammad Ali, David Bowie, Raheem Nunn, Maurice White, Phife Dawg and George Michael at the Maasai Mara National Reserve.
''Happy Holidays from My Brooklyn MASAI Brothers and Me Here in Kenya, Africa. #Safari Joint. YA-DIG? SHO-NUFF.'' He posted three days ago on his social media before he embarked on the tree planting mission.