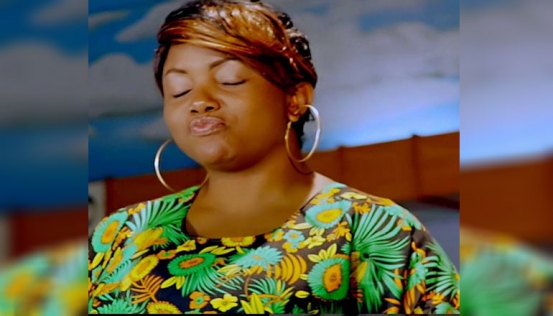 Remember that controversial Nyonyo gospel song? Well it is still causing controversy as people are shocked by the lyrics.
Gospel artist Christina Shusho has particularly expressed her distress by asking fellow gospel artists, especially the upcoming musicians to stop playing with God's word.
 On her Instagram post, she said:
Si lazima uandike wimbo kama waona unataka kuimba, ina ruhusiwa kuimba hata kama si mtunzi wa wimbo wenyewe. It's not funny at all kuimba vituko, this guy who sang this song ni kama is an upcoming artist, maybe hajui, au maybe ameona controversial msg ndio njia poa ya kuingia kwa huduma, kama ni hivyo you are wrong brother, kama hujui basi tafuta msaada.
Heshima ya injili lazima ilindwe, heshima ya Mungu lazima ibaki pale pale. Waimbaji walio tangulia walifanya kazi kubwa kuweka heshima ya mwimbaji wa injili, tusi ruhusu vijana waharibu kazi kubwa iliyofanyika.
Hatutafuti publicity, tuna hubiri injili. Vijana nendeni kanisani msikie mahubiri, kisha someni biblia mtapata maneno ya kuimba, Wacheni kuokota maneno barabarani, mtaishia kutukana Mungu nyie.
Shusho asked fellow gospel musicians Emmy Kosgei and Sarah K who have been in the industry for long enough to try and mentor the new artists if there is going to be any sanity in the industry and respect for the gospel artist.