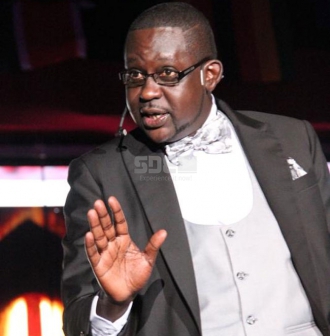 Whatever you do don't think it all goes down in vain. This is story is similar to that of Kenyan renowned Comedian Daniel Ndambuki popularly known as Churchill.
Churchill who has mentored, upcoming Kenyans a platform to nurture their talent says he is inspired by his humble background.
 "The fact that I have tasted poverty besides knowing how hard it is for one to penetrate into the limelight has taught me how to be able to deal with people in need of my help." Churchill told SDE
This follows a reaction by a once unknown producer, Impaccable Don who recently narrated how he approached Churchill for an opportunity to showcase his unfamiliar talent on his popular show and to his surprise, Churchill responded back in a simple manner:  "tujaribu tu".
According to Don this marked the beginning of his career. "Don't let people with pride and ego be around you, they might be blocking many things in your life, I can tell why Churchill is great, people around him never shut any opportunity. I learned that people around you matter a lot in your destiny," Don concluded.