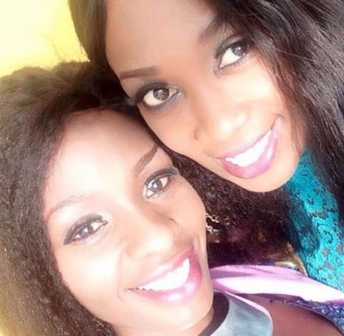 Seeing double? Well, you are not alone. The photo posted by Wahu on her Instagram a few hours ago has fans asking whether the two were switched at birth.
The other person in question is Ugandan artist Cindy Sanyu who was recently signed to Grandpa Records.
'Thanks for showing us love on our new video!' She posted alongside the photo. The two artists are riding high on their just released track 'Yeye' a relatable song about a guy with hints of girls being flirty and cheeky.
Related Topics