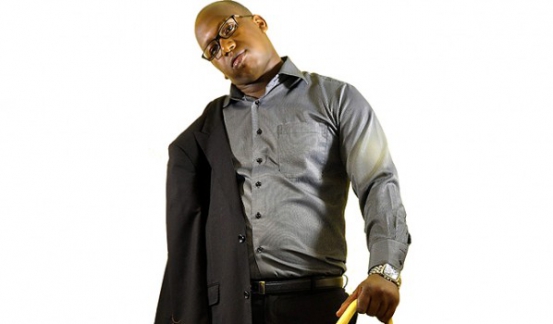 CEO Grandpa Records Yusuf Noah popularly known as Refigah has warned the public on a section of hooligans who are masquerading as Grandpa agents while extorting monies from the innocent artistes. 
This came about after he received several calls from aspiring artists who have apparently fallen prey to the said con men by giving out monies in the belief that they would be signed to the recording label.
"It has come to our attention that some hooligans are masquerading as agents, promoters and managers of our recording label and are going around swindling innocent artists by asking for money to be signed at our stable," he said.
"I want to openly state that we at Grandpa do not charge any cash to be signed at our recording label. I was surprised that there are a section of people who are always willing to do what it takes in order to tarnish the name of our recording label," he said.
He added that the said con people who work in cahoots with corrupt police officers are known to raid cyber cafes and music shops arresting anyone who is found with music from Grandpa Records on their computers. On arrival at the police station one is asked to pay not less than Sh10,000 in order to be set free.
"We would like to go on record and categorically state that none of these monies is given to our recording label let alone artistes affiliated to it," said Grandpa Management.
The management further states that the con artists operate in different towns  across the country- with the reports being rampant on the coastal region of Mombasa, Malindi, Mtwapa among other towns like Nakuru, Eldoret, Naivasha not to mention the capital city Nairobi.
"They walk around with fake identity cards and documentation purporting to be working for Grandpa Records. They even have a compliation of our music on various CD's," added the management.
We urge the public to keep a watchful eye on these crooks and come forward to report any similar incident to avoid being conned of their hard earned monies. We have since informed the authorities who will assist us with such cases."
Dubbed one of the best recording labels in East Africa with a span of six years Grandpa has worked with a number of renowned artistes whose music have been well appreciated locally and beyond.
They include award winning Dufla Diligon, Kiddis, Wyre, Frasha, Majirani, Kenrazy, Gin Ideal, DNA, Visita, Sagodizo, Dj Thamos and REV  just to name few.
The recording label latest achievement is the creation of boys band - Bendi Ya Serikali comprising various artists who recently released their debut their new audio and video Ustaraabu.
"We work smart – not hard hence we remain the best.  Our works speaks for itself, " concludes Refigah who says they have more surprises in store for their music fans.
The recording label is also known to work with various local NGO's in champion the art of charity work based on assisting the needy across the country.