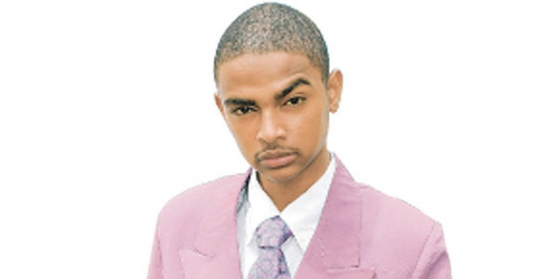 BY CAROLINE NYANGA
Young fast rising local ragamuffin musician Abdulkarim Mohammed popularly known as C-Zar's vanished without trace at the peak of his career in 2006.
Today, it has been close to a decade since the singer famed for the hit song Amka Ukatike disappeared and his whereabouts remain unknown
He recorded his hit music in 2005 at Calif Records with producer Clement Rapudo popularly known as Clemo.
The singer captured the headlines, rocking the music industry with his pulsating beats, being the youngest music star in the country way back between the years 2004 and 2006.
But just as things were seemingly getting better for the youthful musician suddenly his star dimmed. He vanished without a trace.
Not only was he the hottest teenage musician in town winning awards like Chaguo la Teeniez and Fanta Pure Fresh Oxygen Talent Search, he was also a role model to many of his fans.
Prior to his disappearance, the then Form Four candidate at Kilindini Secondary School was in the verge of sitting for his KCSE exams in a week's time when the sudden news of his mysterious disappearance hit the country like a bushfire.
According to his father Albul Karim Makasi, his son went missing on a Friday afternoon in October 13, 2006, upon leaving his Bamburi home for an afternoon walk.
Hardly a few weeks after his disappearance, a close source told The Standard (Pulse Magazine) that the musician was spotted living in Eastleigh. However, our efforts together with his father to trace him were in vain. 
"Wherever he is I want him to know that he is our son and we love him very much. My only hope and prayer is that he comes back home someday as his room is still empty without him," says Mr Makasi.
The search for his son has taken him far as wide from Police stations, various hospitals and across the borders, in vain.
Today, days, months and years have passed as his parents hopefully continue to wait for any information on the whereabouts of their son to no avail.
As per earlier reports in 2010, The Criminal Investigations Department seemed to have put the matter on hold, according to his father.
"The police are not any different. The showbiz industry, where C'Zar actively participated, is also quiet. Radio stations are no longer playing his music and TV stations do not air his videos anymore," he said during an earlier interview. 
"No musician is willing to talk about C'Zar, neither are producers and even event organisers. To top it all, The Insyder magazine, the organisers of Pure Oxygen Jam, the event that discovered C'Zar, have remained mum on the matter, added his father.
"I cannot say for sure that he has completely disappeared never to be found but one question I keep asking myself each day is his whereabouts and what is he up to," he says amidst sobs.
Prior to his disappearance C'Zar shared a close relationship with his father who doubled up as his sons manager and fashion designer. The two were known to enjoy taking walks along the beach the only memories his father has left of his son.
"He was not only my close friend but my advisor as well," reveals his father.
His father sits daily at his Makasi Fashions Creations shop on Mombasa's Meru Road, talking to people, hoping that some information will one day lead to finding his son.
His mother, on the other hand, still works hard at home, making sure that when C'Zar walks in to their home, he will find a better room than he left.
"We have never removed anything from his room, in fact, we have made it look better," says Makasi. They both want their son to know that he's not a criminal, he never did anything wrong, he should just come  back home or just call to say that he's alive and that is what counts.
"When he comes, he can decide where he wants to live. We just want to know that he's well. All my property have been registered under his name so far and I have bought a car for him to use when he comes back. He just needs to know that his family still loves him and is willing to support him fully," says Makasi.
C'Zar's chartbuster Amka ukatike was an anthem that made him the pride of Mombasa.
He also shared stage with Jamaica's Sean Paul, Tanzania's Mr Blue, Amani, Redsan, CMB Prezzo, Jua Kali, Nameless and many other artistes.
C'Zar, if alive, is now 27-years-old taking into consideration that his birthday was on February 5.
With the situation this dire, several questions are popping up day-by-day. Who was this C'Zar and why does he deserve media coverage?