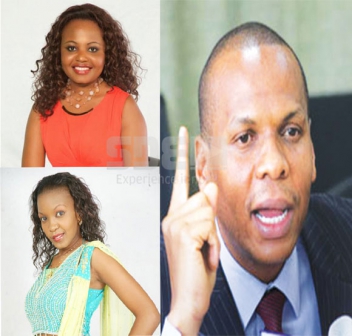 By May Jesaro (@KiptuiMay)
When it comes to being a public figure, you can either ignore or speak up when it gets too hot to handle.
K24 news anchor, Mwanaisha Chidzuga, on Wednesday took to Twitter to clarify alleged rumours on her relationship with former assistant minister Danson Mungatana and Cecilia Mwangi.
"Kindly note that I Mwanaisha Chidzuga was never a co-wife to one Cecilia Mwangi  Pls stop dragging my name and that of my family into this madness," she said.

This comes a few days after a local site reported that Cecilia and the former chair of KPA ended their relationship over a year ago and that she is happy raising their daughter on her own.
Mwanaisha moved to K24 late last year after working as a Swahili anchor at KTN.