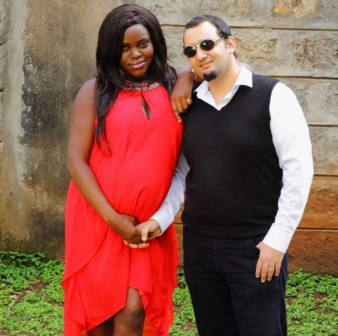 By May Jesaro (@KiptuiMay)
Local actress Lizz Njagah and husband Alex Konstantaras welcomed their first child on Wednesday.
Lizz announced his arrival on her Instagram page with a picture saying "I can't keep calm my baby boy is here" accompanied with the caption, "#heshere #Babycame #PrinceK #LoveOfMyLife 3.5kgs #BornAt1300hrs #BabyKInTheHouse #Soosweet #OhSoTiny #ThankYouJesus #10isaspecialnumber #MarriedOnA10 #FirstBornCameOn10."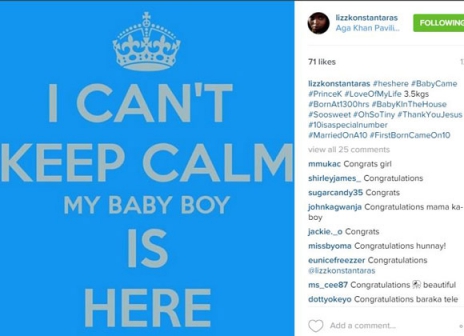 Her best friend, TV anchor Terryanne Chebet said, "Hearty congratulations to my friend Lizz and her husband Alex on the arrival of their son baby K! Welcome to the blessing that is parenthood!!!"
SDE congratulates the Konstantaras on their bundle of joy.