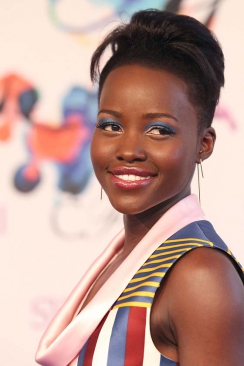 By May Jesaro (@KiptuiMay)
Looks like the 'The Real Househelps of Kawangware' show is everyone's favourite including Oscar award-winner Lupita Nyong'o.
The actress revealed her guilty pleasure on Instagram with a snap of one of the show's scenes followed by a caption that reads, "Day off from #EclipsedPlay. Catching up on my guilty pleasure The Real Househelps of Kawangware #cantgetenough #swahilihilarity #sheng #ifonlyicouldtranslate #GodblessNjuguna #TRHK."

The American based actress has never shied away from showing her African roots including her natural hair which is one of her trademarks in Hollywood.
She has also graced the cover of Vogue Magazine twice this year.