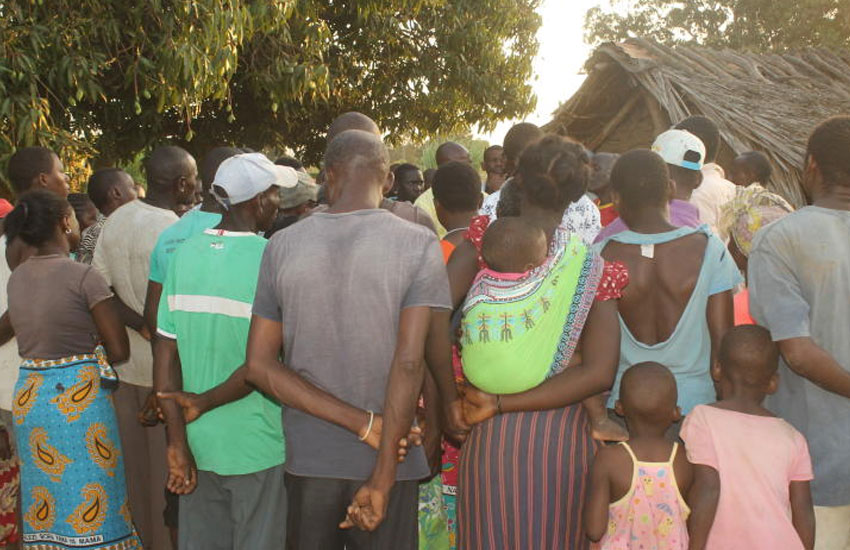 Residents of Bate village in Magarini sub-county are coming to terms with a bizarre incident involving a man who killed his wife and baby, before committing suicide.
The man, Azan Charo Kadenge, is alleged to have slit the necks of his wife and their four-month old baby on March 8.
Family members and residents who spoke to The Nairobian claimed that Azan had moved to his new home after a disagreement with his father over his addiction to bhang.
"This is really shocking. The wife had just returned from her parents' home and she was spotted in the morning hours with her husband in their compound," said a resident.
They further said that there was no commotion from the house and that a neighbour discovered the bodies when she went to the deceased's house to borrow salt.
"I found the wife and the baby lying in a pool of blood with their throats slit open, while Azan was hanging from the ceiling. I rushed to inform villagers who called the chief," said the villager.
Azan's uncle, Kalume Kadenge, revealed that the deceased was violent and was addicted to bhang.
He claimed that on several occasions, they tried to talk to him to change, but he was very stubborn.
"Azan used to fight a lot with his father and even ran away from home. At some point, he came to seek refuge in my house before he got his own place. This is so sad," said Kadenge, adding that, "We suspect it's too much bhang that could have driven him to commit such an inhuman act. Someone must be out of his mind to commit such an act," he said.
Confirming the incident, Dagamra location chief, Daniel Kiti, said it is not clear what could have driven Azan to commit the murders.
"I was at a prize-giving day when I received a call from a resident and rushed here. Unfortunately, the man had already committed the act. We shall wait for the police to investigate the matter," the chief said.
Garashi ward Member of County Assembly, Peter Ziro condemned the incident and urged the youth to shun drug abuse.
"It's so painful to lose a young family like this. Statements from relatives indicate that the man was a serial bhang smoker. I call upon the youth to avoid drugs," Ziro said.