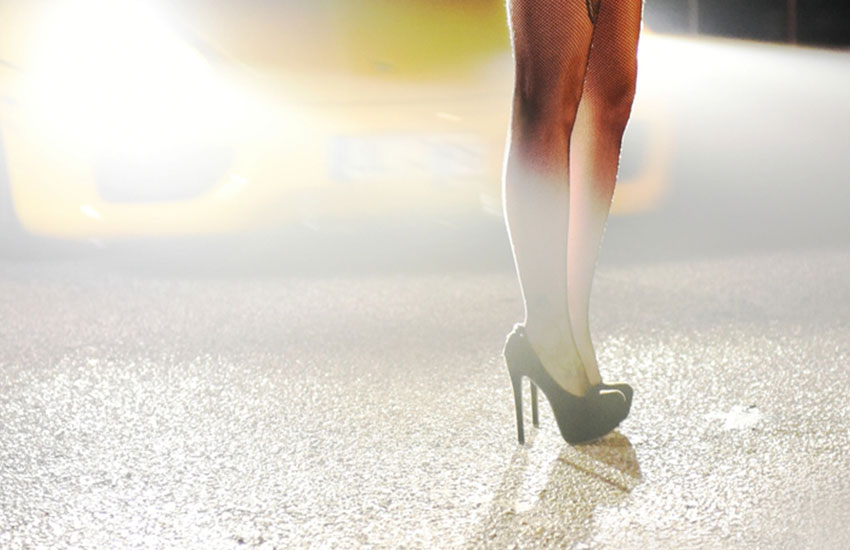 Embakasi residents are complaining over 'night nurses' who force them to buy their 'wares' or part with Sh50.
The semi-nude women who stand along Outering Road mostly harass pedestrians using the road from National Oil to East Africa School of Aviation (EASA).
They act like traffic officers, flagging down male passers-by and asking for money from them.
"They are always there most weekends, catcalling and if you ignore them, they demand money," said Steve Muindi.
Caleb Mukhwana who lives at Telaviv Estate near one of the strip clubs in the area, said he has been forced to dole out more than Sh300 weekly to appease the women.
Mukhwana is among the many male victims who find it embarrassing to argue with the women who do all manner of things, including suggestively bending against them and demanding payment.
Nick Wambua who lives in the nearby flats says, "They don't force people to give them money, but they will pester you and you are forced to part with something small to be left alone."
The sex workers are said to be taking advantage of the many people using the National Oil exit road after constructors of the Outering Road blocked all exit routes from Taj Mall to the Fedha junction.
Many people who live around Telaviv, EASA, Fedha and the surrounding estates now use the National Oil exit, and have become easy target for these girls of the night.
William Njuguna, a resident, has accused the police on patrol of just standing and watching from a distance as "the naked women mob us." He claimed that things come to a head after 10pm, when the stretch of the road is littered with "bare-bottomed women, you would think they are picketing over something very serious."
The women, mostly strippers, spill over from the neighbouring nightclubs famous for women of the night.
However, some residents think they make the place lively and secure. Meshack Oyugi, a resident of Telaviv flats, says that cases of mugging along the stretch leading to the aviation college have dropped as a result of the aggressive sex workers and constant patrol by police officers. He instead accused "stingy men" of blowing the matter out of proportion.
"Why are people behaving as if the women are mugging them? There are no jobs and the youth are struggling out here. Let the women hustle for unga," he said, describing the women as friendly and sexy.
Police have also downplayed the matter, saying they have not received any complaints. They nonetheless promised to crack down on anyone harassing residents at night, regardless of their gender. "We have never been lenient on anyone based on their gender or nature of job," said Embakasi police boss on phone.