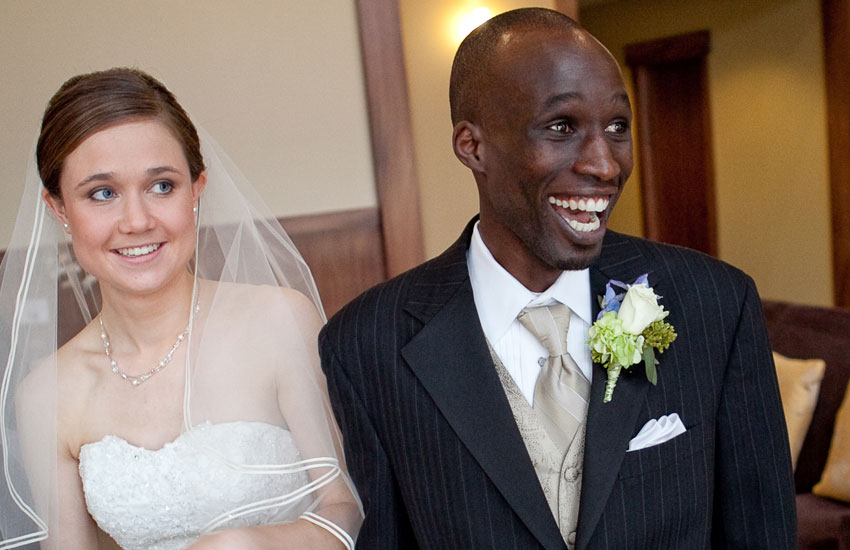 Kenya is vibrating with lonely hearts.
If you brave the night chill alone with mosquitos laughing in your ears, endure annoying questions from pesky aunties, pray for Godly intervention and hang around social media waiting for a miracle to happen, maybe, the answer lies in sport.
Apart from sweating off that gut, and trimming that ballooning behind, who knows? The lover of your life could pant your way.
With Valentine's Day around the corner, The Nairobian profiles couples who played their way into marriage.
Faith Wairimu and Charles Mwangi (Bodybuilding)
Faith Wairimu aka Roxy and Charles Mwangi, are both bodybuilders who have been living as a wife and a husband since 2016.
Read Also: Kenya's top 10 most romantic public couples?
It all started when Roxy was added to a bodybuilding fitness WhatsApp group where she was to learn the dynamics of the sport. Little did she know that her presence made Mwangi's heart skip.
For Wairimu, a fit and stable body was what she ever prayed for in life. She could not resist Mwangi's inbox. Today, baby is on the way.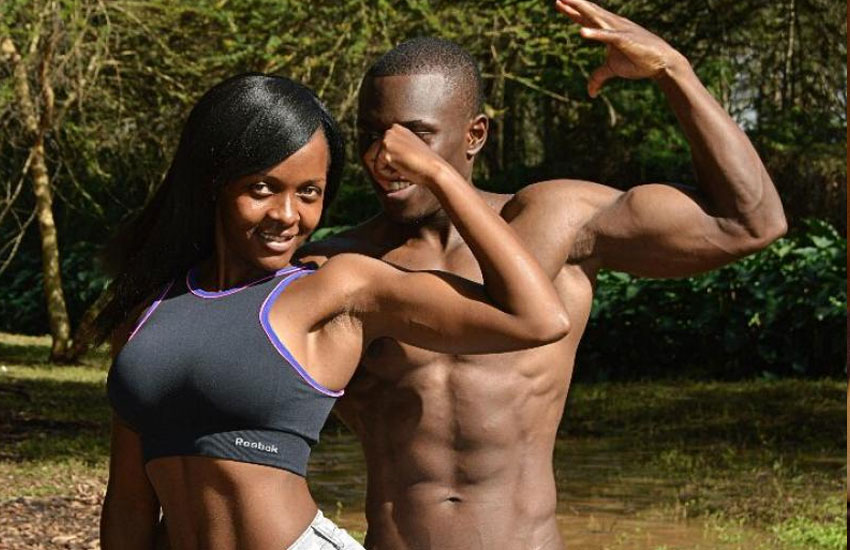 Charles, 29, features in the physique category while Faith, 24, is a Bikini bodybuilder. They love training together as they grow together.
Geoff Mayes and Suzanne Zwager
Geoff Mayes, 41, and Suzanne Zwager, 27, are big names in Kenyan motorsport circuit. Geoff is a driver while Zwager is a navigator and their cockpit is on fire, because they are dating!
"We met at a rally in Nanyuki. I was co-driving. She was supporting her cousin who also competes," Geoff, who has more than 16 years' experience in rally, told The Nairobian.
Read Also: Love brewed in an African pot - Lessons from 10 celebrity couples
Their third anniversary will be on February 21, just a few days after Valentine's Day. What a lovely month for them!
"We'll be working on Valentine's Day but we've planned a romantic rally-raid training for us that weekend. No romance beats that," Geoff said.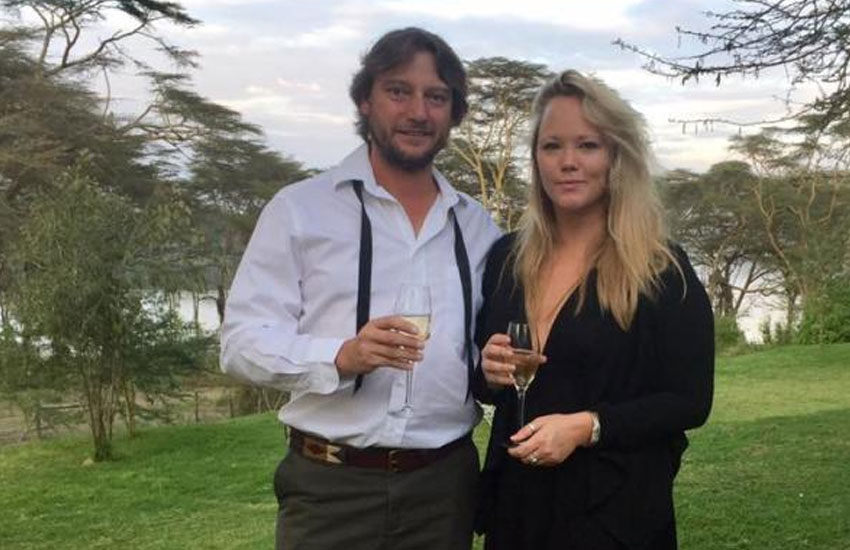 Suzanne likes it when the man of the house drives extremely fast.
"Sometimes we laugh a lot while in the rally car. Sometimes I get frustrated in the car and she doesn't like me shouting... even if I'm shouting at myself or at the car. But it is interesting that she doesn't get scared and always pushes me to go faster!" Geof, whose hobby is catching snakes, said.
Elisha Aliwa and Loise Jepkosgei
Legendary setter Elisha Aliwa, 35, sent a hot volley down the net and talented Loise Jepkosgei picked it like a ballerina.
Aliwa features and guides KDF volleyball teams while Loise is a prominent member of Kenya Prisons women's volleyball team.
"We met in one of the league legs in Kisumu in 2009. She had just finished training as a prison officer. We decided to be friends and as they say, the rest is history. We now have one kid," Aliwa narrated.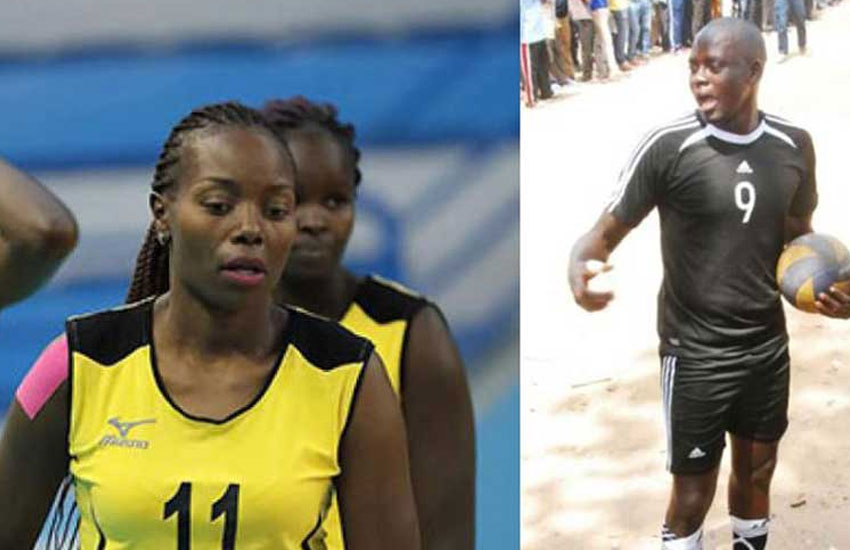 Loise, 29, says marrying someone within the same sport makes love stronger.
"We're together most of the times. And we have almost the same fixture of doing things, which makes it easier to plan," she said.
Wesley Korir and Tarah McKay
You know him as the one-time Cheranganyi Constituency Member of Parliament, but Wesley Korir is more famous on the roads than in the precincts of Parliament or political rallies.
Korir is a Kenyan long-distance athlete, married to Canadian Tarah McKay, who is also an athlete. The couple has been together since 2010 and represented their respective countries at the 2016 Summer Olympics in Rio, Brazil.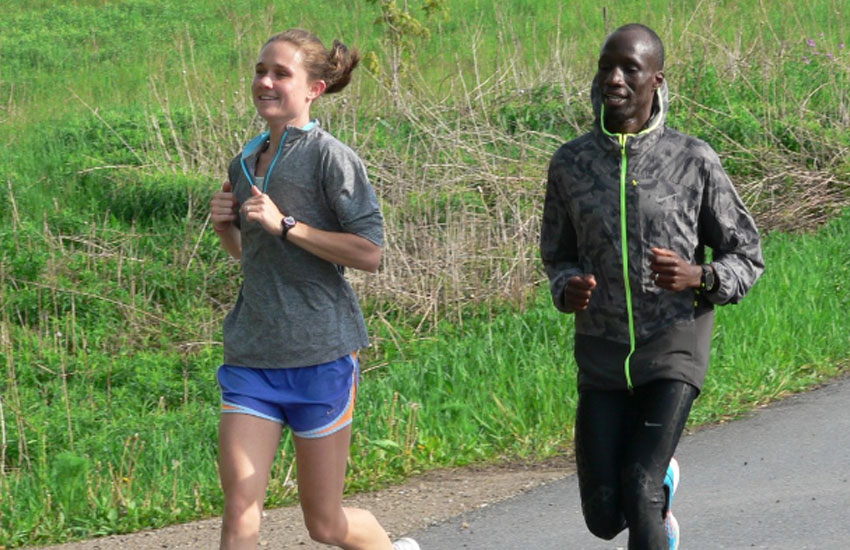 While Korir, a former Chicago and Boston Marathon champion was representing Kenya, McKay, his former teammate on the Louisville track and field team, in March 2010, and with whom they have a daughter named McKayla was racing for Canada.
Vivian Cheruiyot and Kiplagat Kirui
The diminutive Olympic and double world champion dubbed Pocket Rocket dominated the track before she graduated to road races.
The success that saw her lift a third world title in Daegu 2011 can be attributed to her husband and coach Kiplagat Kirui. They have a baby boy.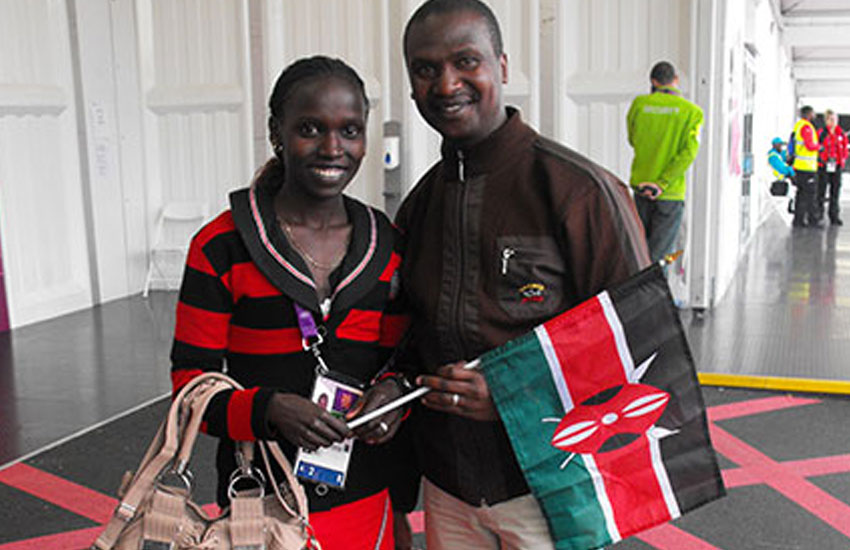 Edna Kiplagat and Gilbert Koech
Edna Kiplagat, the Kenya long distance runner who has raced in five of the six Abbott World Marathon Majors in addition to the Olympic Games and World Championships has the mastered the tricks of life.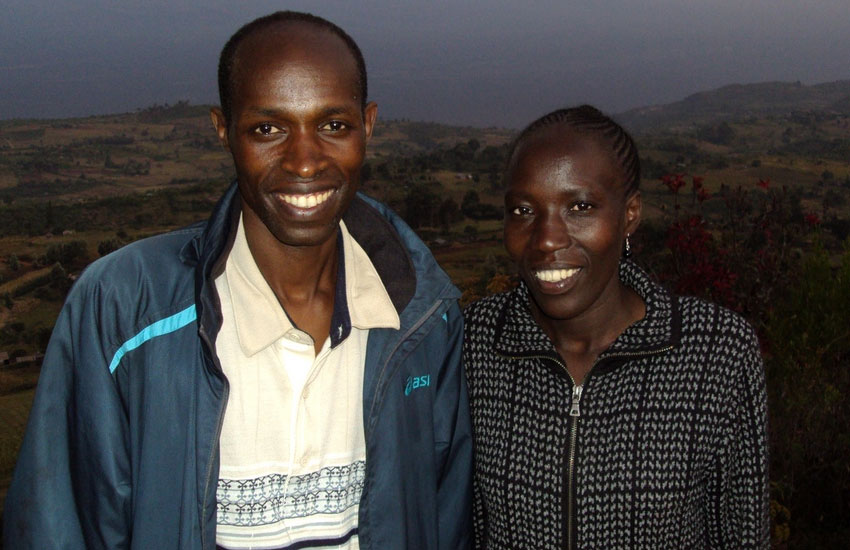 The two-time World Champion is married to 2009 San Antonio Marathon winner Gilbert Koech with whom she has five kids, two of her own, two adopted from her sister who died of breast cancer in 2003, and one adopted from a neighbour who died during childbirth in 2013.
Read Also: Four great lessons from power couples: The special skills they cultivate
Magdalene Maasai and Jake Robertson
Jake Robertson maybe more Kenyan that New Zealander having moved to Kenya at the age of 17 with his twin brother and fellow professional runner Zane Robertson to settle in Iten – their traditional training base.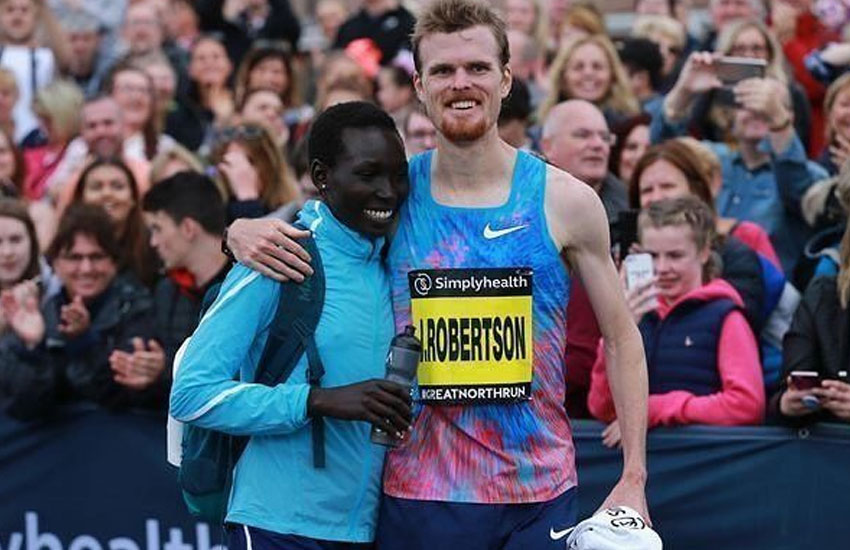 The 30-year old who came second behind Moh Farah at the 2017 Great North Run beat Kenyan men when he went down on his knees and proposed to Magdalene Maasai, his long-term sweetheart, right after he crossed the finish line. They've been together since.
Florence Wasike and David Likundo
The Kenya Prisons sprinter is married to sports administrator David Likundo. Kilundo has been in sports administration for some time, starting from Riadha House then to Kenyan Prisons where he helped found the Kenyan Prisons women's volleyball club.
Kilundo, who is also Kenya Prisons deputy commander, is the current Kenya Prisons volleyball team manager and the founder of the Annual Kalamba Sports Festivals. He has a kid with Wasike who specialises in 100 and 200 metres.
Judy Waguthii and Greg Schira
The World Boxing Council (WBC) Silver Super Lightweight champion is married to Frenchman Greg Schira, who is also her manager. The duo moved in together as a couple in 2014, two years after they first met and have been winning since, both home and away.