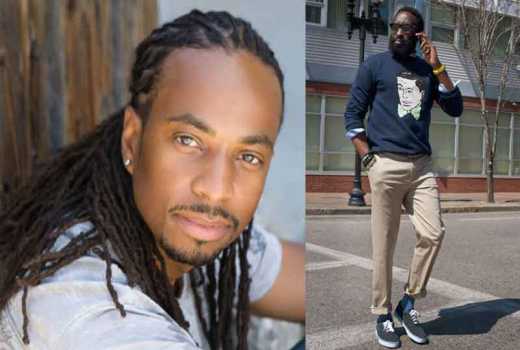 Men are hard to rate because some have elusive class and taste. Are there loaded dudes who would park their Range Rover Sport by the roadside and buy mahindi choma? Yes, there are.
In  Eastlands for instance, a 'Shinde' parked outside a local named Muhuhinyano Sawa Sawa Bar & Restaurant - never mind there is no restaurant - is not unusual.
But when you scratch deeper, certain habits among men almost always betray their social class and hoods.
Here is what our survey revealed about men and their hoods:
 1. BURUBURU
A typical Buru guy in his 30s still believes he is the 'real McCoy' to women. He imagines that the bad boy image is the magnet that will attract them in droves as he sips Whitecap at Winds.
Education: Most went to Dagoretti High School (Marine Camp/Ditchez/Dago and they are proud of its nicknames), where they tried avoiding the company of classmates from 'lowly' Kikuyu township and Mutu-wini. The bright went to the University of Nairobi, the rest joined Buruburu Institute of Fine Arts and the lucky ones, before their parents were retrenched, went abroad.
Careers: Graphic design, IT, print journalists, budding musicians and 'business.'
Dating: A typical Buru guy has a baby mama from the hood, a pregnant girlfriend and another girl he is pursuing west of Uhuru Highway. They're players and would disappear for a while then reappear hoping to re-ignite the embers of dying flames.But don't hold your breathe. A Buru man never apologises!
Clubbing: Most hang out at Club Rumours, Tribeca, Club Envy and Bettyz to evade their Umoja neighbours who have set base at Hornbill.
Drinks: Since they hang out in groups, they can easily afford a bottle of Jameson at the end of the month. However, when times are tough, Kibao vodka will do!
Fashion: Is average. The working class will don fitting second-hand trousers and shirts with sharp shooters bought from Jumia online.
Language: It is rather knotty, as they have perfected the art of twisting the tongue when it suits them. From the popular swanglish, preferred mostly by the girls in the hood, to fluent English when they want to impress a girl from the other side of town.
 2. LANG'ATA
Lang'ata men have a sense of accomplishment. They believe that one more step and they will be on the same level with their distant neighbours in Karen.
Education: Most went to Upperhill and Jamhuri High School. Those who could afford it attended Nazarene or Daystar universities. The diploma holders went to KCCT (Kenya College of Communications Technology), just before it was upgraded to Multimedia University.
Careers: Bank tellers, junior officers in government institutions, PR, marketers and event organisers.
Dating: They come in two shades. There are those who will impress a lady by borrowing cars from  friends, and others who hanker after rich sugar mummies to help pay their Sh22,000 monthly rent, and occasionally get the chance to spin the women's Mercedes to 'Naxvegas' with the boys.
Language: Swanglish
Clubbing: They love hanging out at their local joints -  Rafikiz, Tamasha and Psyz T-Mall. They will occasionally cross over to Hurlingham and hangout either at Sailors or Tamasha Hurlingham.
Drinks: Green bottled beer and whisky are fairly common. They are willing to part with nothing more than Sh5,000 a night.
Fashion: Lang'ata is the headquarters of Nairobi's metrosexual men.
 3. NAIROBI WEST
It is common knowledge that after every one residential flat in Nairobi West, there is a bar. Therefore, this is the home to any man who loves his drink and roast goat ribs.
Education: Not easy to tell since most are from different parts of town. Some grew up in Kilimani, while others just got better jobs and upgraded from Eastlands.
Careers: Journalists, KRA junior officers and musicians.
Dating: There are more men than women, a situation compounded by conservative Muslim and Hindu girls, forcing dudes to cast their fishing rods far and wide. No wonder, most of them won't let a good looking bartender slip between their fingers!
Clubbing: Home or in Lang'ata with green bottles as preferred drinks.
Fashion: There is something about these men and khaki pants!
Language: Kiswahili and English, bordering on Dholuo!
4. KILIMANI
If he is not a family man, then he is either a senior bachelor or simply lives in a servant's quarter or an extension. Worst case scenario, some of these men are already 'thate-fae' and are yet to move out their parents' houses.
Education: Dagoretti High, Alliance and Mangu. Since residents of Kilimani are mostly 'Cheps' then you can throw in Sacho and Kapsabet Boys.
Careers: NHIF officers or any other parastatal/real estate job.
Dating: Original Kilimani guys date only their own. If he is a wannabe, he will probably get a girl from Jamhuri or Buruburu.
Clubbing: Wannabes hang around Tamasha Hurlingham, Sailors and Atlantis. The other lot that does not mind 'chopping' money will be found 'chilling' at the new rooftop bar at Best Western.
Drinks: Vodka.
Fashion: They have Toy/Adams flee market just a stone-throw away, meaning you can't really tell whether their clothes are second-hand or brand new. These markets hardly stock worn out clothes.
Language: English, Kiswahili or mother tongue. No in-betweens.
 5. SOUTH C
Also known as Mombasa Ndogo, this is the Kileleshwa of the southern side of Nairobi. Any man who cannot afford Kilimani will most likely choose to live here. South C also happens to be the hood of Kenyan bikers and racing community. These are the same men who terrorise the silence of the night with their love for speed.
Original South C occupants were either born here or grew up in Mombasa.
Education: Alidina Visram, Khamisi, Tudor Day, Sacred Heart and Highway Secondary.
Careers: Parastatal bosses and senior government officials, as well as struggling corporate employees based along Mombasa Road and established celebrities.
Dating: Since majority of these brothers are either Indian or Muslim, they date their own.
Clubbing: Chewing 'twigs' in their Subaru WRX at Nairobi West, Bellevue parking lot or occasionally at a bar near Nyayo Stadium.
Drinks: They are not heavy drinkers and when they do, it is in the comfort of their living rooms.
Fashion: Is nothing to write home about, save for the white Kanzus that are ubiquitous on Fridays.
Language: Kiswahili, Arabic or Hindi. 
6. EMBAKASI
Any man who works along Mombasa Road, Airport Road and godowns near Syokimau lives here.
Careers: Our smooth-talking brothers will claim they work at the airport, until you happen on them hauling cargo into trucks!
Clubbing: Joints along Mombasa Road and Eastlands.
Drinks: Anything from brown bottles to cheap liqueur from sachets.
Fashion: Difficult to judge, since they are mostly dressed in aprons!
 7. KAREN
This is the Beverly Hills of Kenya and any man who lives here is clearly not struggling. The cheapest servants quarter in Karen goes for Sh25,000.
Education: Braeburn, Braeside and Hillcrest, before flying off to the UK for further studies.
Careers: Does not matter. Born into money. Family business.
Dating: Marry their kind after dating girls from Runda, Kitisuru and Lavington.
Clubbing: Who needs a hangout joint in Karen when the home bar is fully stocked?
Language: English.
8. KINOO
Most men who live here come from various parts of the country. They like it here because of cheap rent and fresh food.
Careers: Hustling between school and their first jobs.
Clubbing: Are still new in Nairobi. Prefer familiar joints that lost their glory at the turn of the millennium, and will flock places like Qz.
9. WESTLANDS/MOUNTAIN VIEW
Here, men either live in servants' quarters or family homes. On this side of town, you will find men from rich backgrounds, mixed races and Indians.
Education: A posh primary and secondary school before proceeding to an even posher university.
Careers: Still in campus or work for blue chips. Family business.
Language: English and ancient sheng that is packaged as polished slang.
Clubbing: Malls and Westlands clubs. Orgy-like house parties where every alcoholic drink ever invented and 'smokable' substance is never in short supply, is the order of the day.
Drinks: Expensive whisky.
10. KASARANI
Most moved there from other places after landing jobs. They are in what sociologists call 'acrobatic' balance; not really proper middle class and not hustlers either. Residents of Mwiki think Kasarani people have class na maringo kidogo.
Education: Public schools from kindergarten to college.
Careers: Kawaida jobs.
Dating: Neighbours and women within their class.
Clubbing: Every bar in town, along Thika Road and the local.
Drinks: Any beer less than Sh200.
Fashion: Nice mtumba.
Language: Sheng and Kiswahili.