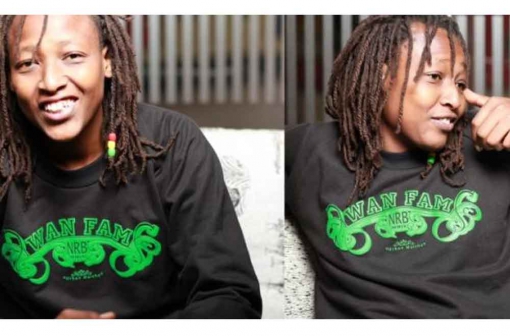 Babu Victor Njenga opens up on how he hang on a train to school and grew up in a house full of women with hair drama
He wanted to be a Catholic priest and even went for orientation
Victor worked as the Head of Department (Hairstyling) for Tusker Project Fame 5
You wanted to be a priest.  Telling this to a stranger will sound absurd, you know that, right?
Ha ha! I know! I initially wanted to be a catholic priest but the day I went for orientation I could not wrap my mind on how anyone could meditate throughout the day.
Plus, I am too inquisitive, so I freaked out.
Did the 'dream' have anything to do with your family?
 I think so. Growing up, our house was full of staunch catholic women, and every Sunday morning it was hair drama.
They would hot comb and style their hair, and they would do it with so much dedication and love, I found it fascinating! So being curious I began to help them make their hair, and they would be so happy that I knew it was something I wanted to do.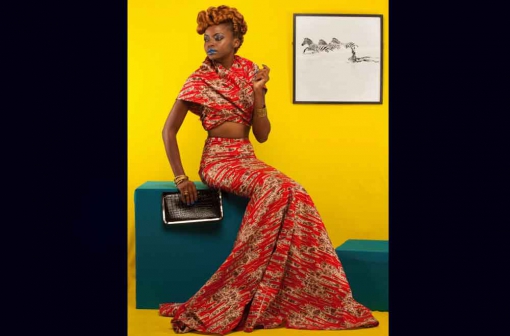 So this is how the hair styling vibe kicked in?
 Yes.  After high school, I joined Bata Shoe company where I worked for two years and saved enough money to attend a hairstyling college in Limuru.
There I did not feel challenged as I was mainly taught how to relax hair and plait. I often felt like a big fish in a small pond.
What happened next?
I worked for two years and continued to apply for the scholarship by Revlon Professional East Africa Academy. I applied in 2007, 2008 and 2009 and failed, but I did not give up and in 2010, I finally got in. I got a scholarship to train as a level 2 and level 3 for 2 years.
While there I was mentored by Randolf Gray. He taught me about runway and editorial kind of hairstyling. I have done hairstyling full time since 2011.
When you describe yourself as a creative director, what do you mean?
 Apart from being a hairstylist, I am also a creative director as I am good at coming up with concepts — everything from photography to Ad campaigns.
Can you list key jobs which you have worked on?
Festival for African Fashion and Arts gala (FAFA) 2012, Google Know Now (Tvc and print), Safaricom Twaweza (Tvc and print), Vogue Italia (fashion spread), Shifteye photography, Tusker Project Fame 5, Coke studio as a consultant, Kenya Airports Authority as consultant for the hair saloon on terminal 1, Pambazuka Lottery Tvc, K 63 studio owned by award winning photographer Osbourne Macharia, True Love, Drum and Couture Magazine,  and recently I worked on a film project with Tosh Gitonga.
 On top of that I have done the hair for Foreign Affairs CS Amina Mohammed, Sheila Mwanyigah, Pinky Ghelani and Mike Raba, Jacky Chandilu just to name a few. I also sit on the board of the annual Kenyan Fashion High Tea and Kenya Fashion Awards.
How did you get to work on the Vogue Italia fashion spread?
Yonas Tadessa, an Ethiopian fashion and advertising photographer, was asked to do a spread for vogue Italia last year, and he reached out to Kevin Abraham, a fashion stylist and creative director.
Kevin then reached out to me and the rest is history. The spread come out in June of 2016 and the whole experience challenged me to think internationally as a hairstylist and creative director.
Was there a time you almost gave up on your career?
I feel like giving up all the time, there was a time I used to hang on a train from Mwiki (Kasarani) because I could not afford fare just to come to go to college, yet it was just 50 bob.
However, I had a full scholarship and I could not miss class. The classes were so intense, I had to work after classes until midnight, then wake up at 4am. I never slept.
Those are the times that motivate me to keep grinding. I never want to be in that position again.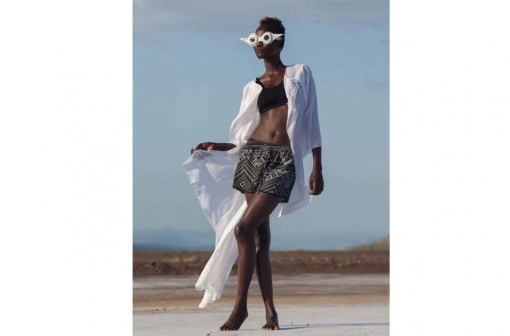 Tell us something personal about your life
I was born and brought up in Limuru. My mother was a single mother and she raised all four of us a house help's salary. I went to Manguo Primary School, later Kinyogori High School.
However, my childhood was very different because although I came from a humble background I was brought up in a posh community where there was a lot of facilities. We did taekwondo, swimming, football, basketball, drama club, snooker, shooting range and we were even allowed to fire guns.
I had a blessed childhood and my mum encouraged us to dream big. Thus, because of the experience I had as a child, I am able to exist in two different worlds comfortably.While I can eat with a fork and a knife, I also know what it is like to have ugali and tea for supper.
The exposure I got growing up enables me to relate with different people and create concepts from different parts of the world.
What is your career high so far?
Working as the Head of Department (Hairstyling) for Tusker Project Fame 5. It was a very invigorating experience; I was managing a team of over 15 people and working on the hair of 12 contestants.
Plus, the show was live, thus there were no takes and so I had to be on my toes!
Any interesting projects lined up for the rest of 2017?
I am currently working on launching my Urban Bespoke Studios, a platform for artist from different genres, where they can come and create.
Hopefully one day I will be able to give scholarships. I am also trying out different concepts that I am calling "hair sculptures". Hopefully soon they will be ready for showing.