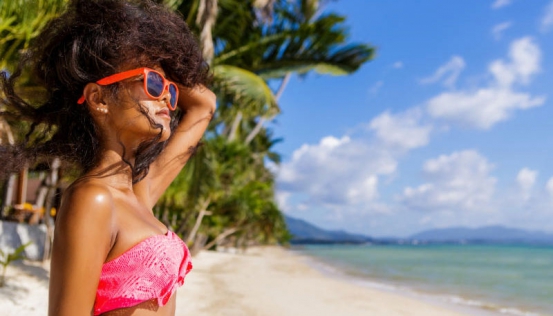 Chinese entrepreneur Jack Ma, is a renowned business magnate and the founder of Alibaba Group - a cocktail of successful internet-based businesses.
Ma is lauded as the first mainland Chinese entrepreneur to appear on the cover of Forbes.
His story is quite inspiring: "I failed a key primary school test two times, I failed the middle school test three times, I failed the college entrance exam two times and when I graduated, I was rejected by most employers," he once said. It is reported that Ma was the only one out of five applicants to the police force to be rejected. He also applied to become a KFC manager only to be rejected.
"I applied to join Harvard University 10 times, got rejected 10 times and I told myself that someday I would go and teach there," he revealed.
This incredible man acquired a computer for the first time in his life at the age of 33 – a rather late timing for such an important tool.
He taught himself to understand the world of computers and went on to found Alibaba, a China-based business-to-business marketplace site. This, he did in his apartment.
Today, he is worth a whopping 22 billion dollars! The story of Ma is indeed proof that we are all stars and deserve to shine!
Your journey to wholeness is a personal decision. It shall not be one whose progress shall feed on pity party or the bailing out by other people, but as a personal conclusion.
It is born out of a personal persuasion, nothing else! Wholeness requires personal participation by constant emotional discipline.
Wanting more, better and greater things for ourselves is not sinful. It is covetousness that is. To desire more is the first step towards breaking stagnation.
To desire a better life for ourselves is not greed; it is in line with an innate need to grow our lives. Every one of us has a drive, a push and a compulsion that is resident in our dreams. Acting on that passionate pull inevitably demands the improvement of our lives. The opposite of that is to simply give up and die. Simply put, living is not just 'existing'; it is growing from who we were yesterday to something better today by working hard throughout all seasons of life. The harder you work, the luckier you get.
If you limit your life to progress by motivation, your speed becomes limited only to the exciting highs of life. Excitement should not be the source of our strength, it is joy that should. And joy is not the mere exciting emotion, but a happy disposition that stays positive in all situations.
You should not, in your mind, abdicate the responsibility of advancing your life to God alone; you too have a part to play. God orders our steps as we walk, magnifies our efforts as we work and amplifies our voice as we pray. Mental disposition must be set at success on a daily basis, no matter how loud failure is screaming.
Most people don't consider themselves worthy of prosperity. They see it as a preserve of others, and something available only to those born on the right side of life. Success rarely comes to people until they see themselves as fit enough and sufficiently deserving to receive it. What we respect and appreciate is drawn to us, but what we reject, backdate or postpone is excused from our lives.
You belong to a better place than where you are right now. Any place that you are in – be it in career, faith or achievement, is work in progress. Do not settle or rest for longer than is required. You are not normal or regular. You are extraordinary! There is no difference in the potential you carry and that which greater achievers have. All you need to do is stretch a little further and work a little harder. Success is not for cowards! It demands courage, resilience, resolve and a dedicated drive amidst contentment.
And contentment is not settling at false humility - neither is it embracing mediocrity. Contentment is being happy and making the most out of every level of life you are at. It is not to be confused with laziness or the excuse of not pushing harder.
You have to keep trying, working, believing and pursuing. As long as you live, you have to condition your mind to keep moving – keep looking forward and upwards. 
Keep asking, seeking and knocking: "Ask, and it will be given to you; seek, and you will find; knock, and it will be opened to you. For everyone who asks receives, and he who seeks finds, and to him who knocks it will be opened.