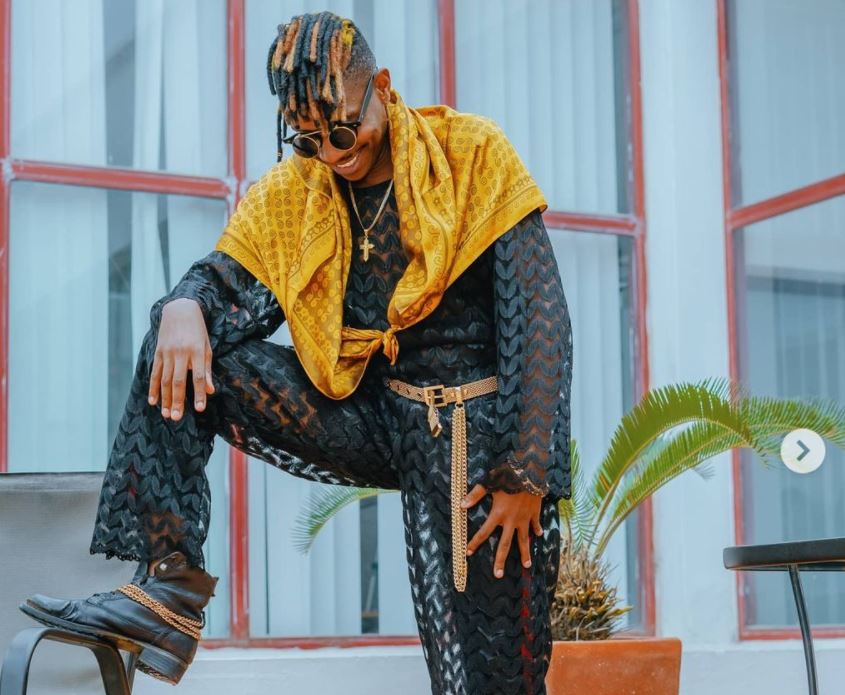 After flaunting Sh3million pre his historic 40,000 capacity one-man show in Tanzania in response to KFCB boss's claims that he is a struggling and begging comedian, Eric Omondi went ahead to perform in front of a sold-out show at Temeke's Uhuru stadium.
To add salt to injury, he bragged of having bagged a total of approximately Sh10million during the main event in a post that seemed to be directed to the KFCB boss with whom they've had a bloated bittersweet relationship that is threatening to burst.
"Do the math. Talent pays!! Respect art. Yet, we still haven't talked about how much the sponsors contributed." he said.
Eric claims that 41,000 fans paid Sh200 for the regular stands while 5,000 more paid Sh5,000 for the V.I.P stands in the 7-hour straight comedy event.
The event featured little-known upcoming artistes, with Eric saying, "I really wanted to use the emerging artistes and give them a platform to prove that it is possible when we believe."
He insists that with the many naysayers who doubted his ability to fill the stadium, he chose to use the underdogs. "If I used an influential artist, Dr. Mutua's sympathisers would have claimed that the involved artist help me fill the stadium. This was a sole effort. It can be done and it shall be done."
Next, he says that he will be touring the larger region of Tanzania, where he seems to enjoy and command a huge following.
"I plan to have other shows in Mwanza, Arusha and Dodoma and I'm looking at working with artistes like Mbosso and Nandy," he revealed.
To stamp his authority as the original president of Africa's comedy, Eric says he will be touring several African countries, including Uganda and Lagos.
"The likes of Diamond have proved to the world that Africa has what it takes. We cannot take it laying down. It is our time to showcase that talent pays regardless of the negative support we get from our leaders who have no interest in building our craft."
Eric has categorically made it clear that he needs the KFCB boss to offer him an apology for the sentiments he directed to him.
"It is no longer about Eric Omondi. When you insult my hustle by calling me a poor beggar, you are insulting the whole industry because of your selfish deeds. I earn blood and sweat for my money for a leader who is otherwise appointed to support my hustle but look at this old man who wants to reap off the commission for his selfish gains. How can a government official claim that I'm a poor beggar? This is not about Eric, it's about the entire industry and we shall prove him wrong. He needs to apologise. There are no two ways about it." he stated emphatically.
Finally, after the Covid-19 WHO regulations protocols are lifted, Eric says he is organising a grand concert that will shut down his critics once and for all.
"I will make the continent understand why I'm the President of African comedy and silence everyone once and for all," he dared.
Eric is already back in the country and blowing his millions as he takes a breath before his next major gig.