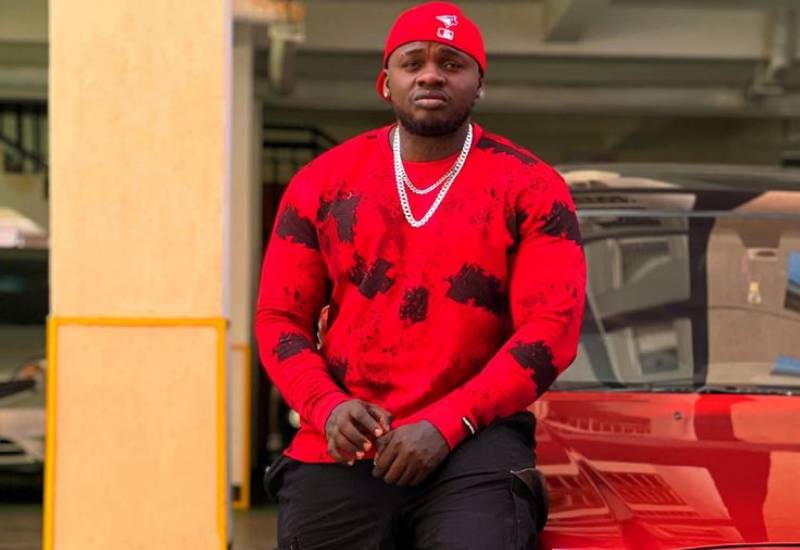 Kenyan rapper Khaligraph Jones, real name Brian Ouko has released his third album.
Taking to his Instagram account to make the announcement, the renowned musician dropped the album imagery alongside a list of the song names, while 17 tracks were released on Boomplay.
"What is your favourite banger so far? #Invisiblecurrency now available on Boomplay The Yego rapper wrote on social media.
Speaking to the Standard Entertainment and Lifestyle exclusively, Papa Jones said that his fans would best describe the new body of work, which he would only define as the "best new thing out" if he had to.
The tracklist contains collaborations like Am on the move featuring Ghanaian artiste Blackway, Wanguvu with Tanzanian Superstar Ali Kiba and Tsunami featuring Drill heavyweight Scar Mkadinali.
The rapper said the album is lined up with major collaborations, and that the experience working with big names both locally and across Africa was explorative and eye-opening.
"Every time you work with different people you get to explore other sides of yourself and they show you something new. It was amazing," he said of the big features.
The Tuma Kitu heavy-hitter continues to spell his versatility as he features most genres in this masterpiece. From Ohangla to Drill, he has fussed all genres perfectly while spitting his feisty bars in between. Locally he has featured Mejja, Prince Indah and singer and songwriter Xenia Manasseh among others.
Ahead of the album's release, Jones promised his fans a revolutionary experience.
"Listen, we are going to be raising the bar. We are going to be doing the unimaginable. Everything about this album is super historic," he said.
"There is no album that will come out of the 254 in 2022 that is going to surpass what 'Invisible Currency' is going to do."
The 31-year-old artiste released his debut album, Point of No Return in 2014.
"Over the next few years, Jones issued singles in a multitude of styles as well as the 2015 mixtape Eff Off. This set the scene for the second album Testimony 1990, which was released in 2018. At this point, he was becoming one of the biggest rappers in Kenya, and he continued releasing new work while helping new talent get a foothold in the music industry," entertainment website AllMusic reports in its biography of the popular rapper.
Related Topics