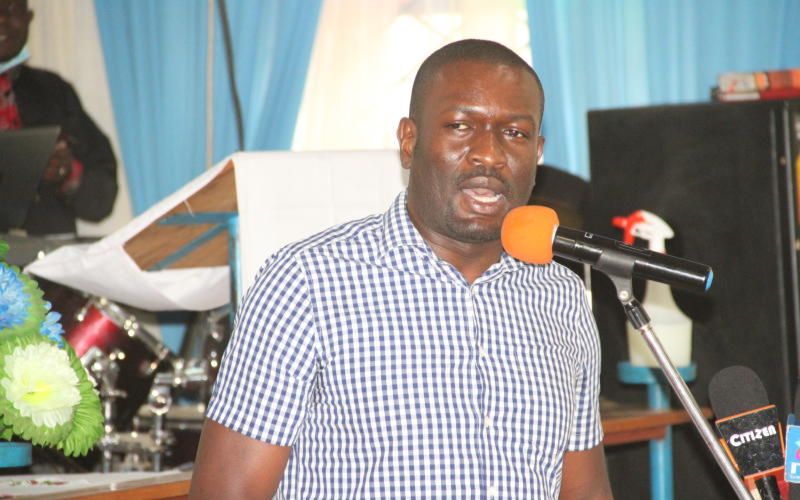 A video of ODM Secretary-General Edwin Sifuna addressing a crowd in Kamukunji on Wednesaday attracted the attention of netizens who took issue with some of his sentiments.
In the clip, Sifuna spoke about the high cost of living in the country and implored ODM leader Raila Odinga to look at a number of issues if he becomes the next President of Kenya.
"Kitu ambayo itafurahisha Baba Kamukunji ni watu wakijiandikisha kama wapiga kura…Baba hawa watu wanakupenda bure lakini kuna vitu wanataka uangalie ukiwa Rais.
"Hali ya maisha imekuwa ngumu Nairobi…vijana wanataka katika siku mia moja ya uongozi wako bei ya unga irudi shilingi hamsini. Mafuta irudi chini ya shilingi hamsini na pia wamesema wanataka kupiga sherehe…tunataka curfew iondolewe.
"Na wamesema ukate bei ya tei…wamesema mzinga ya Chrome ama ya Glen isipite shilingi 250."
(Raila will be happy if you turn out in large numbers to register as voters. Baba, these people love you but they have a number of requests. Times are difficult and they would want you to reduce the prices of flour and cooking oil during your first 100 days. They also want to enjoy themselves so kindly look into lifting the curfew and reduce the price of liquor to around Sh250.)
Online, a number of people reacted to the video with a variety of views.
Novice: We can't afford our medical bills but it's alcohol prices which are priority to ODM.
Matheka: If this is the kind of mentality and leaders we have, then we are done.
Setty: Kenyans have livelihoods, families are dying of hunger, others are suffering under high oppressive medical bills, kids are dropping out of schools for lack of fees but to Sifuna and ODM, lower alcohol prices ndio wapige sherehe is the most pressing problem.
Barasa: You pick what suits your agenda,but sisi tumesikia wakiongelelea kureduce prices za unga,fuel etc na free medication.we also have ears alaa!
Sifuna's attention was to a particular tweet by Dennis Itumbi and he accused the government of putting 'safe and quality drinks' out of the reach of many.
"I also spoke about the price of unga and fuel FYI. But let's talk abt alcohol…You have put safe/quality drinks out of the reach of many condemning them to illicit brews. We will fix this."