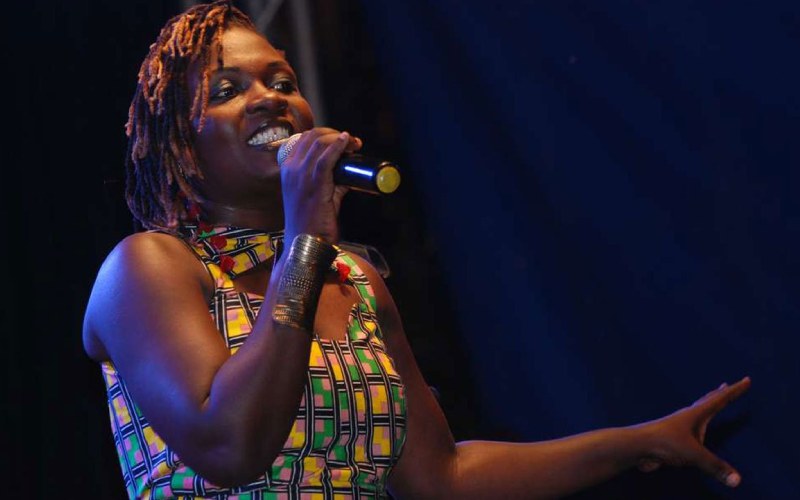 Popular coast-based singer Nyota Ndogo has now decided to go out and look for her husband who went mute in April.
Taking to social media to share the news with her fans, Nyota Ndogo declared that she will go after her husband even though he is yet to say a word. In her message, she jokingly promised to let her fans know in case her husband, Henning Nielsen, decides to chase her away.
"Asipokuja mfate. Don't give up on your love.. Nikifukuzwa pia ntawaambia," she wrote in part.
Justifying her decision to pack her bags and begin the search for her husband, the 40-year-old singer said that once you have tasted true love, it is not easy to just let go. According to her, it is not just about money or wealth, but the thought of losing her true love forever.
"Wengi wenu hata hamujawai kupendwa mumezoea kudanganywa siku mbili na kipande mumewachwa. Ikiwa ushawai kupendwa Na penzi likakuingia vizuri uwezi kuongea utombo WA ukiachwa achika oh umefata Mali oh sijui move on yani munaongea kujifuraisha nyinyi wenyewe. Anyway mjinga atabaki kua mjinga. (Many of you have not even been loved…you are used to being deceived for two days. If you've ever been loved right you can't dare tell me to move on.)
In an earlier interview with Standard Entertainment, the Watu na Viatu hitmaker disclosed that all was not well in her marriage.
"I have been having sleepless nights since April 1st. The man I love has blue ticked me. He has been silent on me," she confessed after her April Fools' joke went south.
It began when the mother of two pranked her Danish husband that they were expecting a baby. Nyota went on to reveal that her husband was agitated by the pregnancy prank because they had not agreed on having children.
According to Nyota, Nielsen did not want to have children since he felt that her two children and his own three children were enough.
"We talked about having children, he said we have five of them, we don't need another one. By five children, he meant my daughter and son, and his own three children," she said.