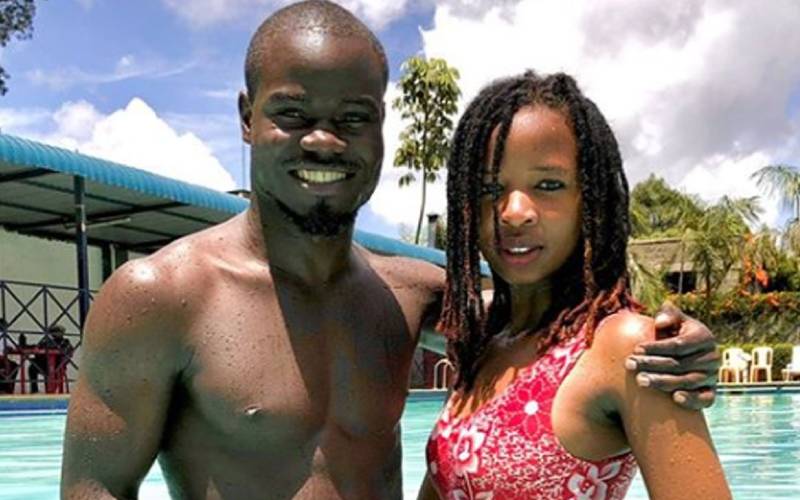 Comedian David Oyando aka Mulamwah and longtime girlfriend Carol Sonnie will soon be welcoming their first child. Taking to social media, the comedian announced that the two are expecting.
Through a video shared on social media, the comedian revealed that Sonnie is 17 weeks pregnant. Captioning a short video of Sonnie going through an ultrasound, Mulamwah expressed gratitude and hope in this new phase of their life.
"We thank GOD for the blessings, may He see us through to the end as we open a new chapter in life. ???????????? @carrol_sonie 17/42," he wrote.
Sonie also shared her video while undergoing an early pregnancy ultrasound scan saying the journey has been full of ups and downs but was grateful to God for the protection.
"It has been a journey full of fear and a lot of ups and downs, but I thank God for this far… kufika tu hapa it's a miracle tu ?? . We are at 17/42 weeks. May He see us through to the end ????????????
@mulamwah," she wrote.
Just like in normal relationships, these two have not been exempted from ups and downs. It will be remembered that just last year in October, the two announced that their relationship had ended after two years.
In a lengthy post on Instagram, Mulamwah said they had decided to end their relationship over some unfulfilled expectations. The comedian said it was a difficult decision to make but he believes it will make sense one day.
"This wasn't an easy decision to make at all, especially at this point in my life. It has been a tough year already for me, and for both of us too, almost losing everything. But all this happening now has been synergized and augmented by the recent 'anthology' of events best known to us," he said.
Mulamwah also revealed last year that they had lost their unborn baby after Sonie suffered stress caused by online trolls. He narrated that it was not easy to accept that they had lost their child as he kept on struggling with the bitter truth until he had to go for counseling. He added that the loss affected him in all aspects of life based on the fact that he was ready to welcome a new member into his family.
"…I once posted @carrol_sonie while in a hospital bed, we had just lost our baby at 3 months following stress after being trolled online. I have never been the same since then," he posted on social media.
However, in January this year, Mulamwah and Sonnie shared a video jamming to Zuchu's new tune Sukari. In the video, they could be seen kissing an affirmation that they had rekindled their love.
Here is the video of Sonnie: