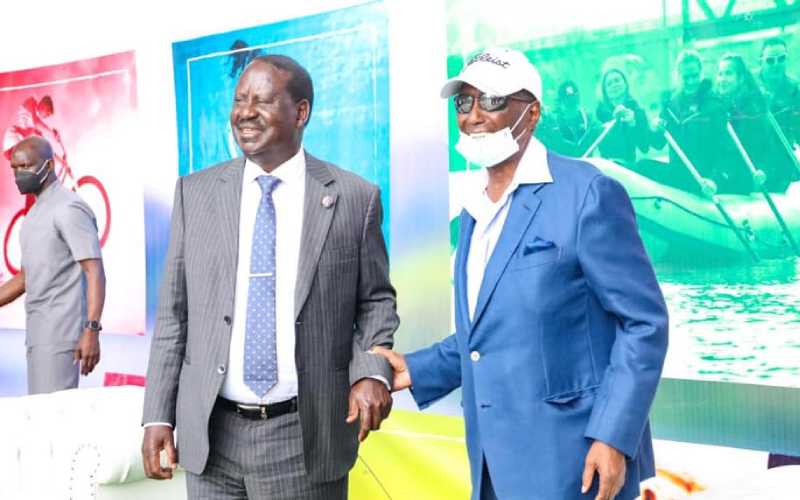 ODM party leader Raila Odinga on Wednesday took part in the #JerusalemaDanceChallenge alongside business mogul Chris Kirubi and Gor Mahia FC players. The event took place at Two Rivers Mall as the Kenyan Premier League champions were handed a training ground.
Odinga, joined by some dancers and Gor players danced to Jerusalema, much to the delight of those who were at the mall. Although he missed a couple of steps, Baba, donning his facemask, danced to the beat alongside CK.
A number of corporates have also taken part in the challenge that went viral worldwide and Kenyan parliamentarians also joined the bandwagon yesterday.Jerusalema, a song by Master KG ft Nomcebo, which premiered on YouTube in December 2019, quickly grew to become a favourite of many and has garnered over 124million views so far. It received such an immense reception online that it was later included on Master KG's second album that was released in January 2020. It then went viral during the lockdown period leading to the #JerusalemaChallenge that incorporated various moves and trended on various social media platforms.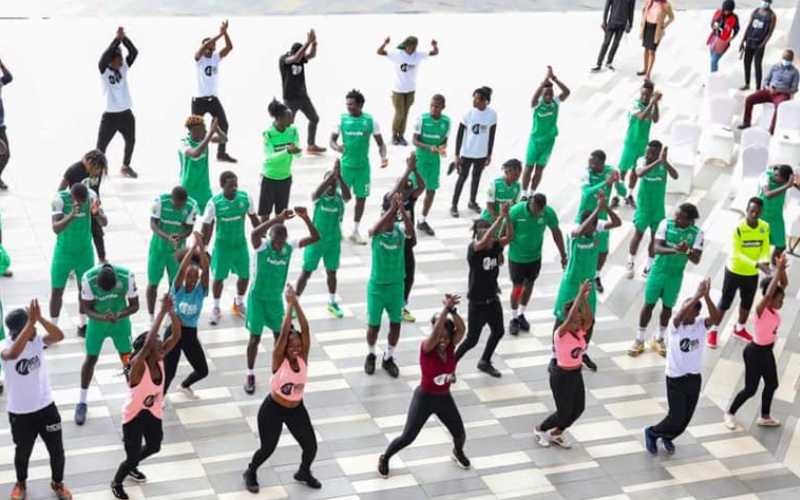 Shazam, an application that can identify music, movies, advertising, and television shows, based on a short sample played and using the microphone on the device, recently announced that Jerusalema was the most searched song on the platform all over the world.
"Congrats @MasterKGsa! #Jerusalema is now the most Shazamed song in the world," read the tweet by Shazam. MasterKG, on his part, was thankful for the achievement as several artistes heaped praises on him. "Lately it's been Blessings On Top Of Blessings.GOD Is Amazing #Jerusalema," he tweeted.
Jerusalema is sung in the Khelobedu language spoken by the Lobedu people in South Africa and below we have translated the song to English for those who have often wondered what MasterKG talks about.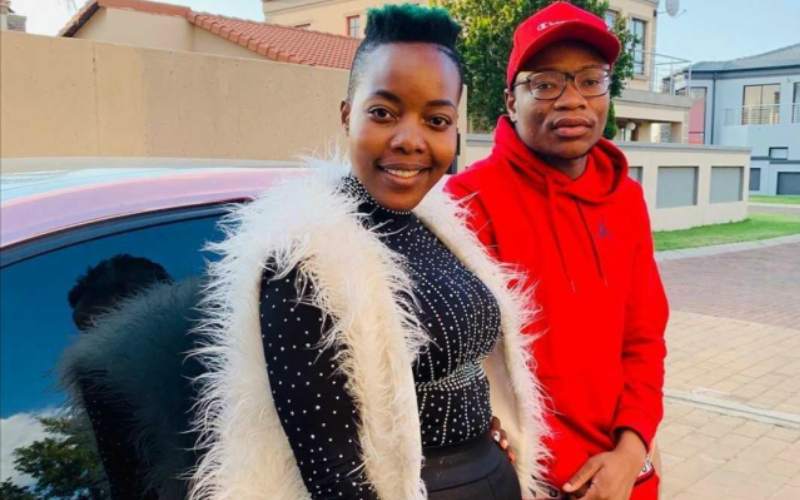 Jerusalema ikhaya lami(Jerusalem is my home)
Ngilondoloze(Guard me)
Uhambe nami(Walk with me)
Zungangishiyi lana(Do not leave me here)
Jerusalema ikhaya lami(Jerusalem is my home)
Ngilondoloze(Guard me)
Uhambe nami(Walk with me)
Zungangishiyi lana(Do not leave me here)
Ndawo yami ayikho lana(My place is not here)
Mbuso wami awukho lana(My kingdom is not here)
Ngilondoloze(Guard me)
Zuhambe nami(Walk with me)
Ndawo yami ayikho lana(My place is not here)
Mbuso wami awukho lana(My kingdom is not here)
Ngilondoloze(Guard me)
Zuhambe nami(Walk with me)