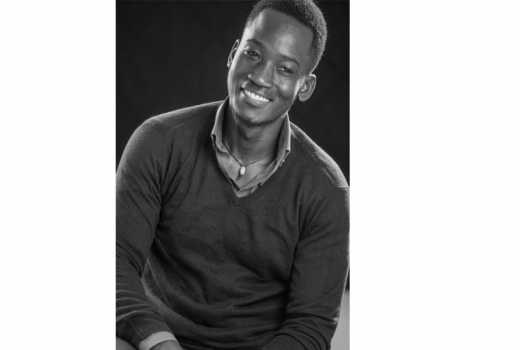 Evans Ouma popularly known as 'Dims' is Raila Odinga's personal photographer
His work has also been occasionally featured in National Geographic
You don't look 33! You can easily pass for a 25-year-old...
(Laughs). That is good to know.
Raila Odinga. What kind of a boss is he? Does he ever lash out at you?
Jakom is the coolest boss someone can ask for. He lets you do your thing without interrupting and never keeps you waiting.
Like for real?
Oh yeah! He is such a down-to-earth guy.
How did you land this job?
I started working with Raila back in 2015. I was working on a documentary at the time and had gone to shoot an interview. After I was done, the client requested for a photo.
She later posted the photo on Facebook and one of her friends asked her for the "that photographer's number." It turned out to be a youth leader in Orange Democratic Movement (ODM) at the time who was very close to Raila's head of communications.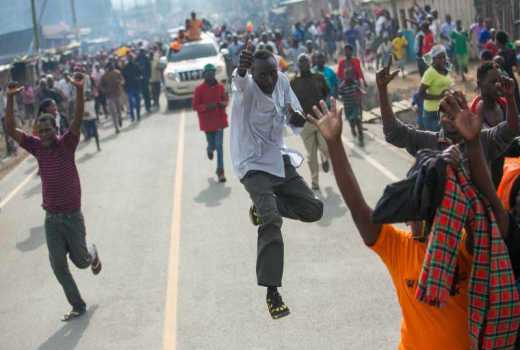 He called and asked me if I could do some assignment for him. I took up the assignment and when I delivered the work, he asked me if I'd be interested in joining the Raila team as Jakom's official photographer.
The rest is history.
When did you first discover photography?
I started back in high school. My cousin Moses had a Kodak KB10 film camera. We were both hustlers and so, we would take photos of other students and get paid for it.
We charged Sh40 for a portrait. It would take about three weeks for the photos to be processed. I however didn't think I'd make a living out of it because back then, there weren't many professional photographers from my village.
But I guess life has a way of working out.
You are self-trained. How is that even possible?
Yes, I am self-trained. I never attended any class. I simply read and watched a lot of documentaries about photography and using the knowledge I gained, I would go out and experiment.
Your photographs during 2017 ODM's political campaigns not only stand out, but are also emotionally captivating. How do you describe your style as a photographer?
I like to define my style of photography as social documentary photography.  When I take a photo, I do not just want to take any photo, I want the photo to tell a story, to speak to whoever looks at it.
I want the emotions of my subjects to leap off from the photograph. I want whoever looks at the photograph to understand what my subject was feeling at the moment I took the shot.I want to capture the story in one click.
I aim to take photographs that tell the story without having to write long captions.
What's your creative process like?
I usually ask myself a number of questions before I take a photo. This is after I have considered my lighting and framing.
I ask questions like: what am I taking a photo of? What message do I want to send? Is the timing right? How can I highlight the subject? How will this image be used?
Once I am able to answer these questions, I can take a perfect photo.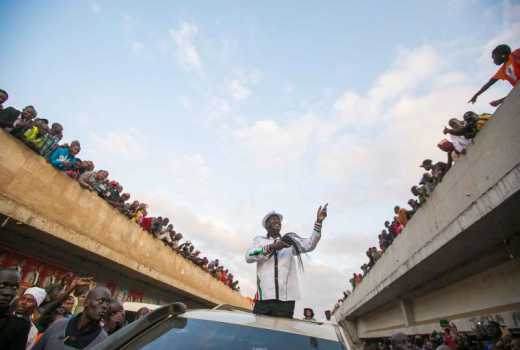 What inspires you?
Conversations that I have with people. People inspire my creative process. People's faces, their reactions and their emotions determine what kind of photograph I'm going to make.
Career high to date?
Internationally, it was having my work published in National Geographic and locally, getting the chance to work with one of the most respected politicians in Africa.
What do you love most about your job?
I love the freedom it gives me. Every day is different and I get to decide how to capture it.
Photography is my 9-5 job, however, I'm also a filmmaker and mostly work as a cinematographer in documentaries when I have time.
Where and what did you study in campus? 
I studied web design at Nairobi Aviation College, but I was not passionate about it. So, I quit to fully go into photography.
How was it like growing up?
I'm the fourth-born in a family of four. I have three brothers and one sister. My childhood was a lot of fun because I grew up in the village.
There was no TV or toys, so we were out in the fields grazing cows and hunting wild animals. I got the name Dimba from my grandmother which I later shortened to 'Dims'.
It means a laid-back and quiet person, an observer if you may.  It did not cross my mind that I'd make a living out of photography. As a boy, I wanted to be a businessman.
What do you do when not working?
I play football and also work out a lot.