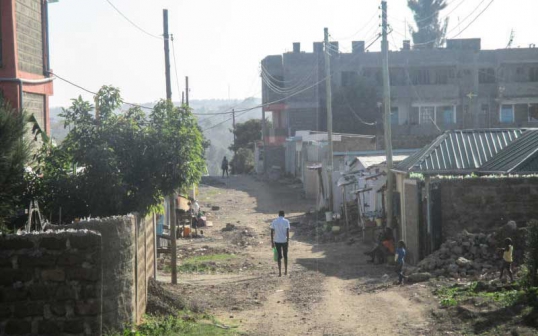 Reports of thugs breaking into homes and raping victims are on the rise
The gang is suspected to made up of locals and gangsters who have fled police crackdown in Eastlands, Nairobi
Resident of Ongata Rongai in Kajiado County are living in fear following a spate of criminal attacks in the area.
The insecurity in the area is spiralling out of control, with reported cases of criminal gangs breaking into homes, robbing and raping their victims, on the rise.
The gangs are reportedly compromising both men and women. They mainly strike after midnight, beat up victims then proceed to ransack their homes. Kimani Road estate seems to be the worst hit.
Bernard Musili's house was invaded at 3am by a gang of over five men. The thugs took money and electronics before one of them raped his Form Two daughter.
"What they did to my daughter as my wife and two other young daughters watched was traumatising. I just saw people standing next to my bed and flashing bright torches. They also had crude weapons. They spent over 20 minutes in my house," says Musili.
Her daughter was treated and discharged at Nairobi Women's Hospital.
"We consider ourselves lucky that they didn't gang-rape my daughters," he says.
Nancy Kwamboka's shop was also broken into the same way, with the gang taking away electronics and about Sh40,000 in cash.
"They sneaked into our bedroom then ordered us to give them money, phones and pricey electronics. They use very bright torches and made sure the lights were off in the house," says Kwamboka.
Later, they hit a nearby home and injured an old couple after ransacking their home. Days earlier the gang robbed a family then raped a woman, her daughter and house help.
Residents alarmed by the new wave of crime have asked area police and authorities to crack the whip on the gang suspected to be comprised of locals and gangsters who have fled from the crackdown in Eastlands, Nairobi.