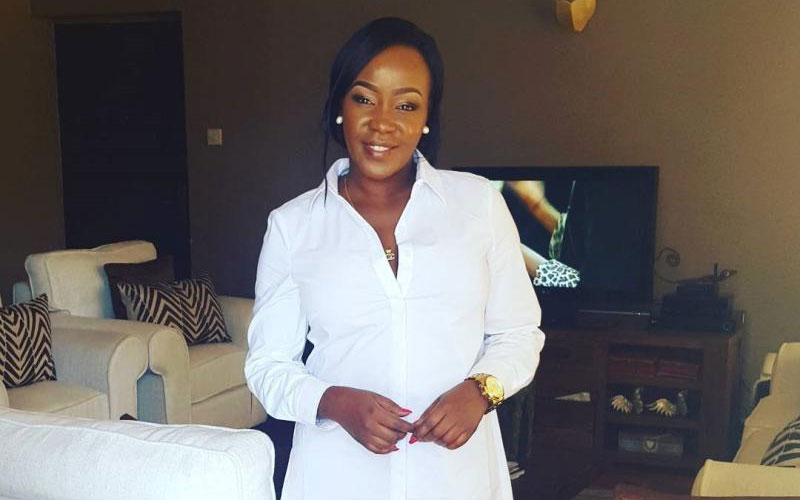 After being fired from one of the biggest media outlets in the country, the now Metropol TV General Manager Terryanne Chebet thought life would never be the same.
Describing her dismissal as the most difficult moment she has ever gone through, the business entrepreneur purposed to dust herself up once again and reach for the stars.
Speaking in an interview with Grace Msalame on the Unscripted, Terryanne admitted to questioning everything in her life and wondering if anything would become of her.
According to Terryanne, she wondered what would happen to her children, career and future.
 "Just hearing the news crushed me. It crushed me from a very personal point because it's one thing when you lose your job and it's also another thing when you lose your job so publicly."
The business journalist is deeply indebted to her strong support system of family and friends that pulled her back to reality. Terryanne said she learnt to go for what she wanted even harder, including her current job position.
"I asked for my current job and I made a note two, three years ago and I said, 'I may not always find the job on the newspaper or on Linked in or whatever it is but if I see something or I know that something is coming up and I can do it, I will put my name on it,' which is something I would have never done before.
READ ALSO: My wig fell off and I had matuta- Terryane Chebet's embarrassing moment
"So I called and I said, 'hey I've heard you are looking for a general manager, I would love to pitch my name for it' and we had a conversation," she explained.
TerryAnne was recently appointed the new patron for Pan African Business Women's Association (PABWA) in South Africa.
Family and dating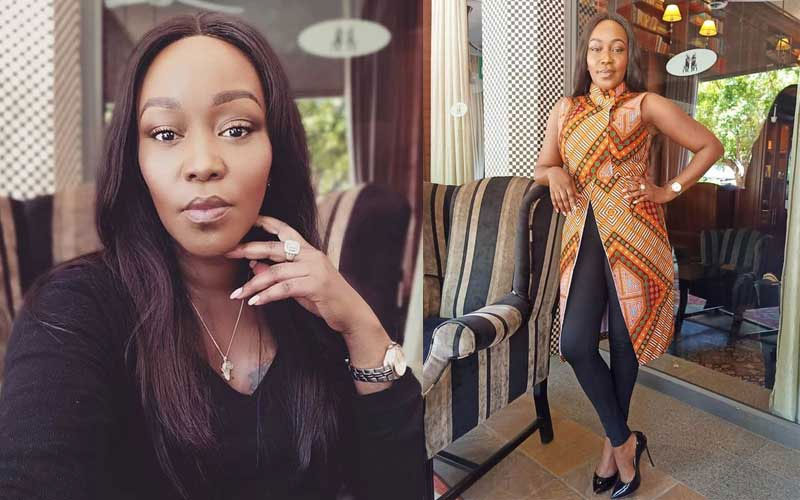 Certain expectations come with being a public figure including keeping people updated with what is going on in one's life, including personal affairs.  
The Keyara Organics CEO has however mastered the art of being very open and at the same time, maintaining her privacy, especially her love life.
"I believe there is a reason why personal is called actually called personal and there are things that are your personal life that should remain that way. And if you put too much out there, it invites criticism and bad energy. I will protect the people I date because they are not public personalities. So I would rather keep that part of my life, as private as possible because it gives me peace. And nobody really needs to know until the day I walk down the aisle and then they can know or, I can still choose to keep it private. Personal has to be personal," she said.
READ ALSO: I locked myself up and cried-Terryane Chebet speaks on getting fired from Citizen TV
The mother of two went on to speak on getting pregnant with her youngest daughter, explaining that it was a difficult pregnancy from the start.
"First, I'm glad I have two before I turn 40. Because I said to myself that I didn't t want to be a 40-year-old walking around with a big stomach. It was a very difficult pregnancy. It was difficult from the beginning to the end. I thought I was gonna die, but now I can laugh about it.
"It was as if the pain was moving from different places of my body. You know the older you get the more the complications. If I had my way, I could have had both before I turn 30, but that was not the plan."
"I learned later on that when you get a new child later on, you need to focus on the older child because the younger child would never remember," explained Terryanne.