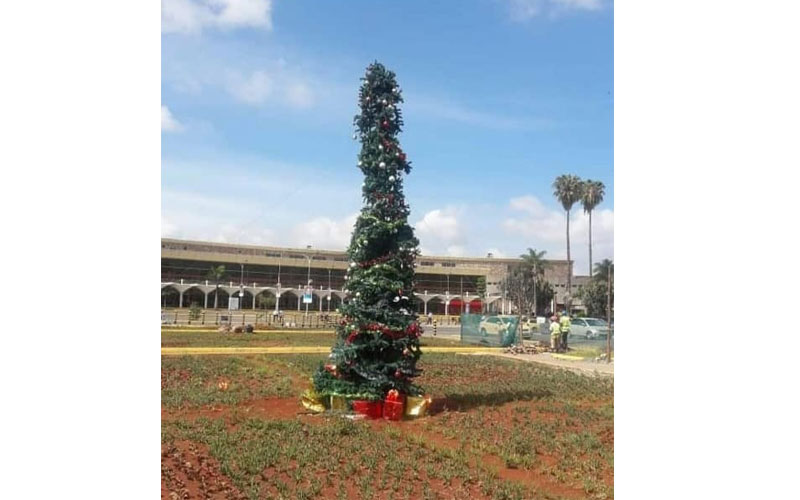 The Jomo Kenyatta International Airport (JKIA) has been the talk of social media after photos of an 'embarrassing' Christmas tree went viral.
The tree, which was placed at the parking lot featured Christmas decorations with red and gold boxes underneath it.
Kenyans online bashed the Christmas tree, wondering how the international, airport touted as the busiest in East Africa could have such a tree. Some twitter users went ahead to insinuate that someone might have embezzled funds meant for the tree, given the numerous corruption cases in the country.  Following backlash, the JKIA management has since replaced the tree.
Workers were seen working into the night erecting a more 'suitable' Christmas tree.
However, taking to social media, the chairman of the Kenya Tourism Federation Mohamed Hersi decried how the first Christmas tree reflects the mind-set of those in public service.
"When Kenyans made noise they were quick to fix it which is a good thing but it exposed the quality of delivery that is a mind-set of many in public service.
"In private sector customers vote with their feet and they simply don't buy or associate with you. In this case you cannot avoid an airport if you are to fly hence they must chase away mediocrity.
"My concern is how many other projects are delivered like the first Christmas tree and signed off which as average Kenyans we are not able to see and reject?" he posed.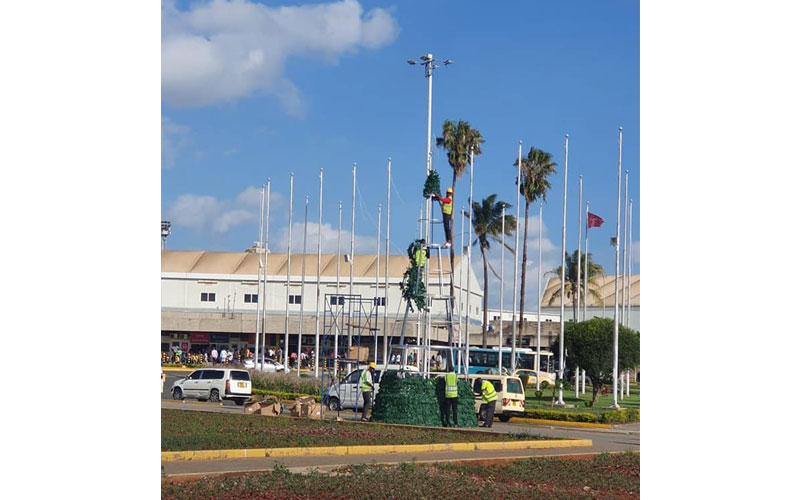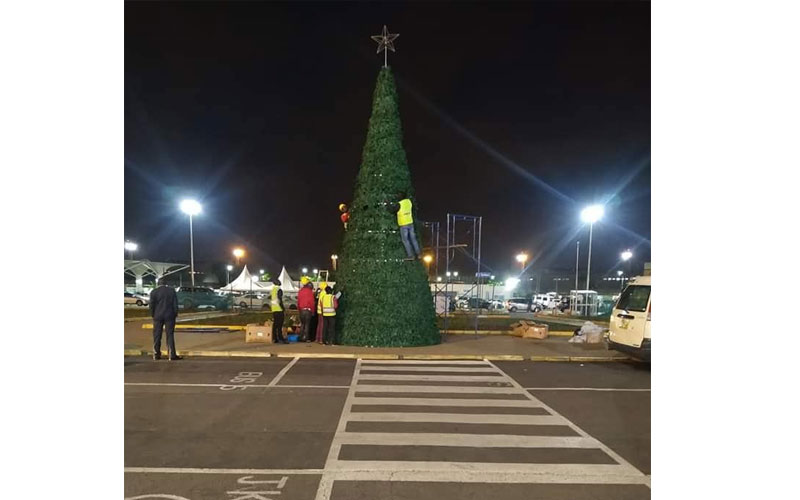 Kenyans reacted to the new Christmas tree saying:
Cyrus Gitonga There is a Christmas tree and Omuchristmas tree. Ni hayo tu.
David Waithaka Can they also redo the animal sculptures that they have around? There is a leopard at the entry that looks like a bigger version of an angry, hungry hyena.
Alex Bozemann Funny enough the initial one looks real unlike the current plastic and fake one. I would go for the first one.
Winnie Mapenzi I remember the Sonko wild animals/life statues. That was just terrible...and I suspect the one whose neck was broken at Nyayo roundabout is still in the same shape?
Mwaniki G BM We need to hang some people in this country. That's when things will start moving.
Winny Nyams It is funny and sad at the same time. What was the budget? I would be so keen to know.